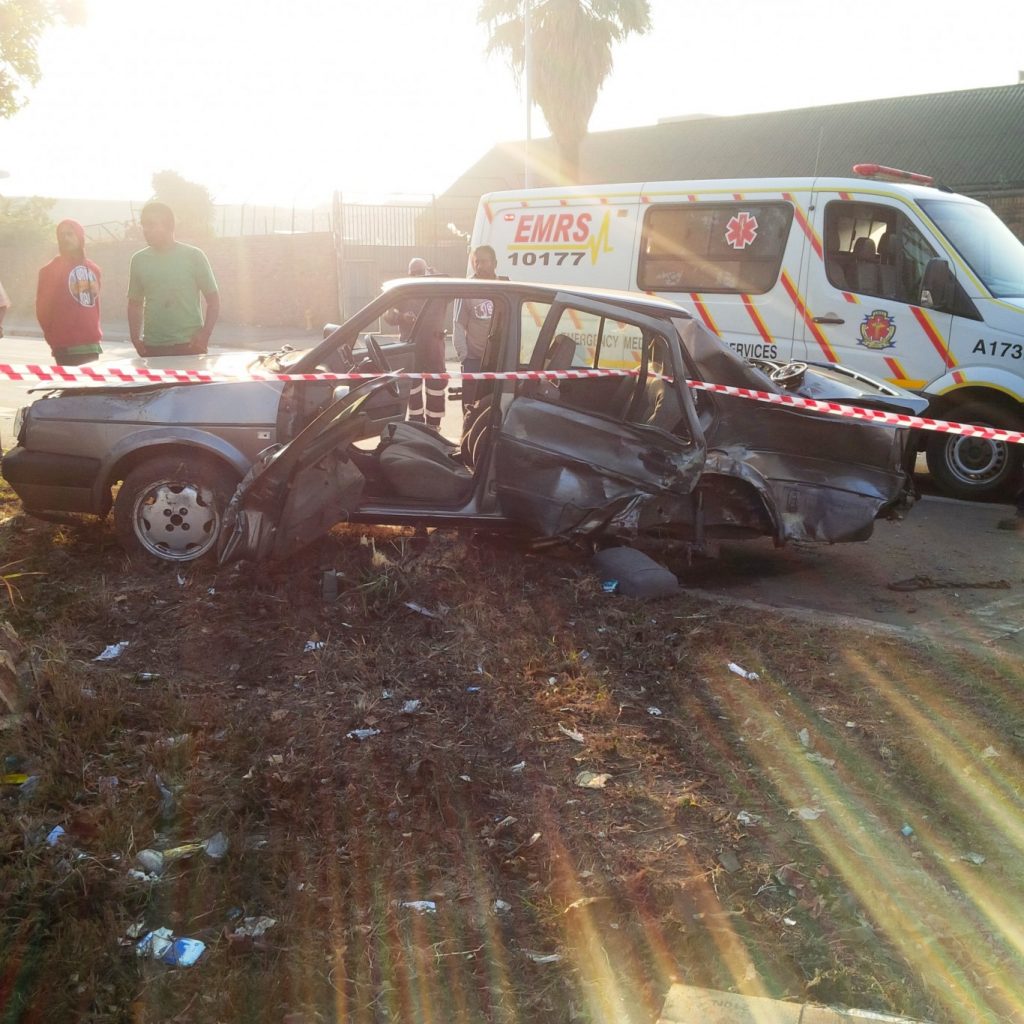 One person has been killed and two others injured after two vehicles collided on Sunday morning just before 7am at the intersection of Quality Street and Chamberlin Road in Wentworth.
Rescue Care paramedics arrived to find that the two vehicles had collided in the junction. Paramedics assessed the scene and found that a young gentleman was thrown from the wreckage and was in a critical condition. Advanced Life Support intervention was needed to stabilize the injured male as he had suffered multiple injuries. He was placed on a manual ventilator on the scene before being rushed through to King Edward Hospital. Unfortunately shortly after arriving at the hospital he passed away due to the severity of his injuries. A further two people were stabilized on the scene before being transported to a nearby hospital for further care.
It is unclear what caused the collision however SAPS were on the scene and will be investigating further.
Garrith Jamieson
Operations Director