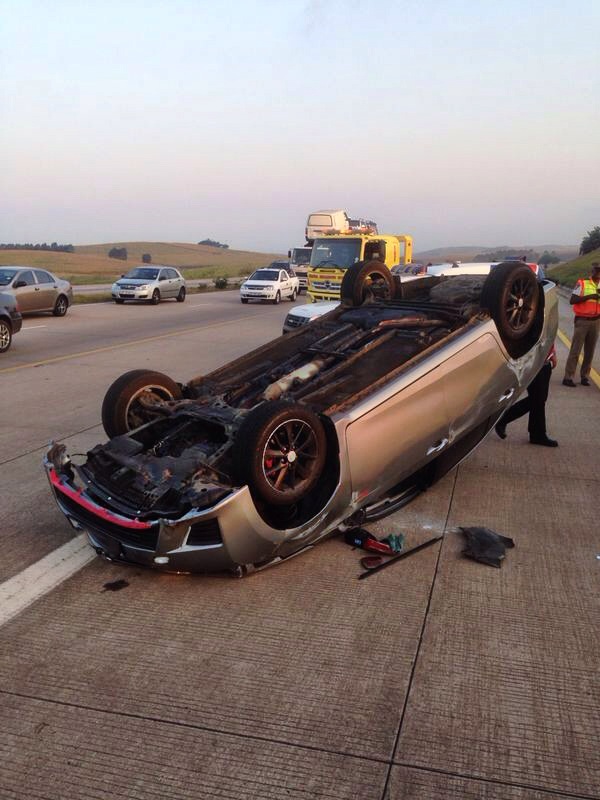 A man was seriously injured in an accident on the N2 north near Tinley manor this evening. A report from the scene indicates that a vehicle collided into the rear of another and then overturned, the wreckage coming to rest on its roof.
Netcare 911 paramedics arrived at the scene and found that the driver of the vehicle that overturned had sustained serious injuries. The occupants from the other vehicle fortunately escaped un-injured.
After the injured man was stabilised at the scene and skilfully immobilised paramedics transported him to a local hospital for the care that he required.