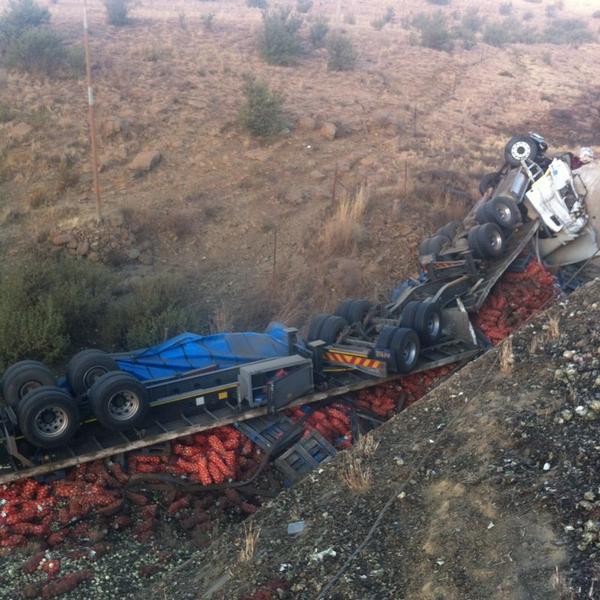 One person died and several others were injured in a multiple vehicle pile-up on the N3 about twenty kilometres out of Harrismith in the direction of Van Reenen pass. A report from the scene indicates that the paramedics were standing at an accident scene where a truck had overturned and plunged over the bridge.
Another truck then came down the road and collided with a taxi causing it to flip onto its side and slide towards the accident scene, slamming into other vehicle along the way.  Paramedics raced to the injured and found that one person from the taxi had tragically died on impact.
Netcare 911 paramedics treated the injured at the scene and then transported the truck driver and five taxi commuters to various hospitals for the care that they required. The other patient were treated and transported to hospital by the provincial ambulance service.