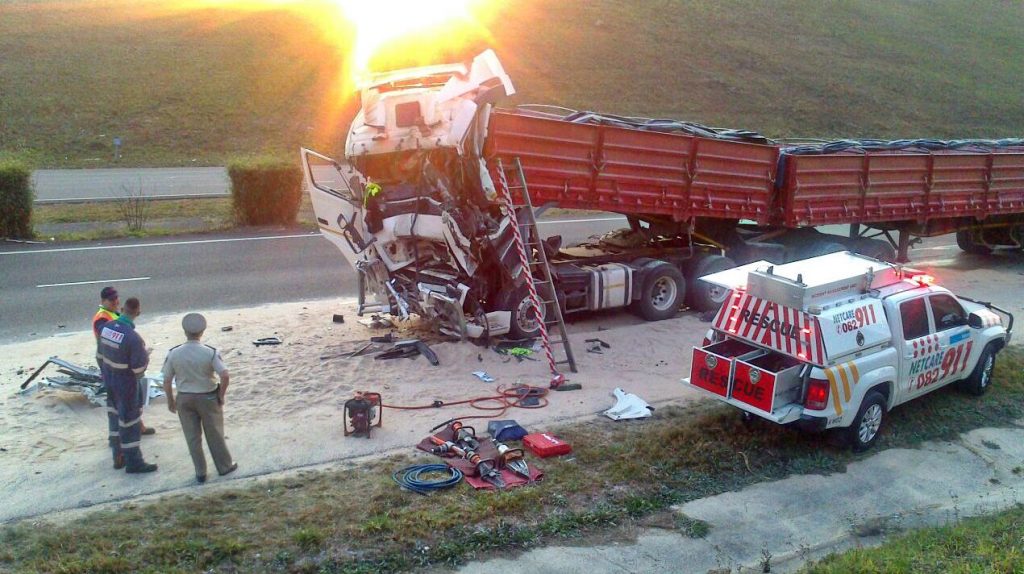 One man died and another was seriously injured after two trucks collided along the N3 PMB bound this morning just after 06h00. Reports indicate that a heavy goods truck smashed into the rear of another truck just past the Shongweni off ramp this morning.
Netcare 911 paramedics and their rescue unit arrived at the scene and found some of the occupants of the rear truck still trapped in the wreckage. After triaging they found that the passenger of the truck tragically died at the scene due to the extensive injuries that he sustained, the driver was found outside the truck with serious injuries.
After the patient was stabilised at the scene they transported him to a local hospital for the care that he required.