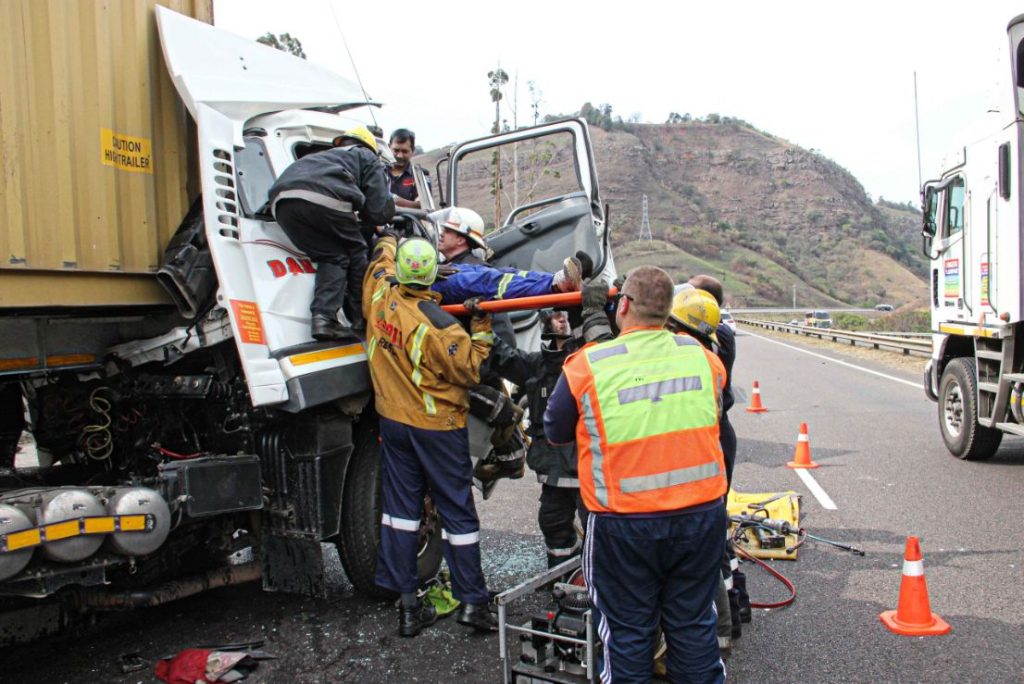 A truck driver sustained serious injuries after his truck collided into the rear of another truck on the n3 south near Shongweni this morning. A report from the scene indicates that the truck came hurtling down the hill towards the Toll gate when he rear ended another truck that was being towed after breaking down.
Netcare 911 paramedics and the fire department arrived at the scene and found the driver of the rear truck heavily trapped in the twisted metal of his vehicle. While firemen and the Netcare rescue officer used the Jaws of Life to free the driver, paramedics had to clamber into the wreckage to stabilise the seriously injured man.
After the patient was immobilised on a trauma board they removed him from the vehicle and then transported him to a hospital in Durban for the care that he required. During the rescue operation the highway was reduced to one lane causing severe back-up of traffic in that area.