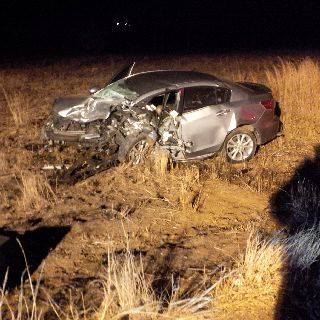 The passenger of a bakkie that collided with a sedan on the R28 near Westonaria, was killed and three other people, including a 4-year-old, were critically injured last night.
On arrival at the scene, west of Johannesburg, ER24 paramedics discovered that the deceased man (30s) had succumbed to multiple injuries.
The driver of the bakkie had sustained critical injuries in the collision.
The sedan was carrying a woman and four-year-old child who both sustained critical injuries and a man who had moderate injuries.
The injured patients were stabilised on scene and transported to various hospitals in the area.
The incident is under investigation.