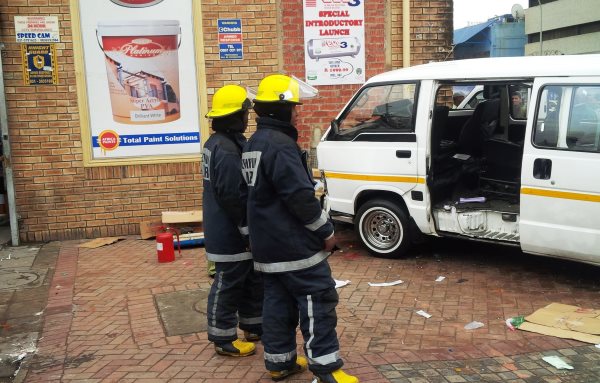 A pedestrian has been left with critical injuries after two vehicles collided in the junction of Albert Street and Queen Street and then collided into him on the sidewalk just after 9am this morning.
Rescue Care and ER24 paramedics arrived to find that two taxis had collided in the junction before both vehicles lost control and mounted the pavement colliding into a pedestrian. The pedestrian suffered critical injuries and was placed on a manual ventilator by paramedics. Once he had been stabilized he was rushed to a nearby private hospital for the further care that he required. A further three people from the taxi had sustained minor injuries and were also transported to a nearby hospital for further care.
At this stage it is unclear what caused the collision however SAPS were on the scene and will be investigating further.
Also view: