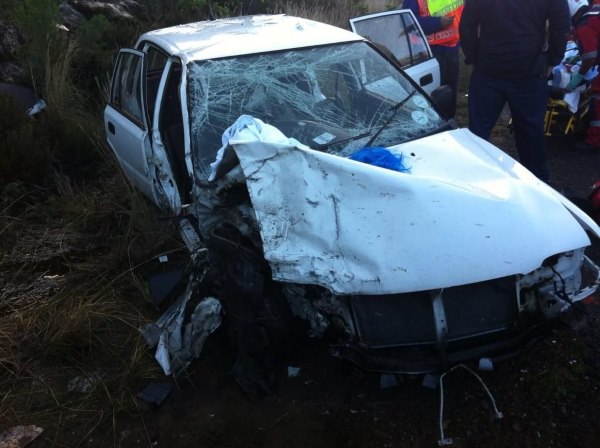 Seven people were injured this morning when three vehicles collided on Ou Kaapse Weg in Fishhoek, Western Cape.
ER24 paramedics, along with other services, arrived on scene and found the three vehicles stationed on the side of the road.
On assessment, paramedics found that seven people had sustained moderate injuries. The patients were carefully removed from the vehicle and immobilised before being treated.
Once treated, they were thereafter transported to nearby hospitals for further medical treatment.
Local authorities had to close the pass for one hour for emergency crews to work safely.
The cause of the collision is not yet known but local authorities were on scene for further investigations.
Also View:
Seven Injured When a Taxi Collided With a Truck On Tokai Road In Tokai Western Cape
N3 South Shongweni Truck Collision Leaves One Injured