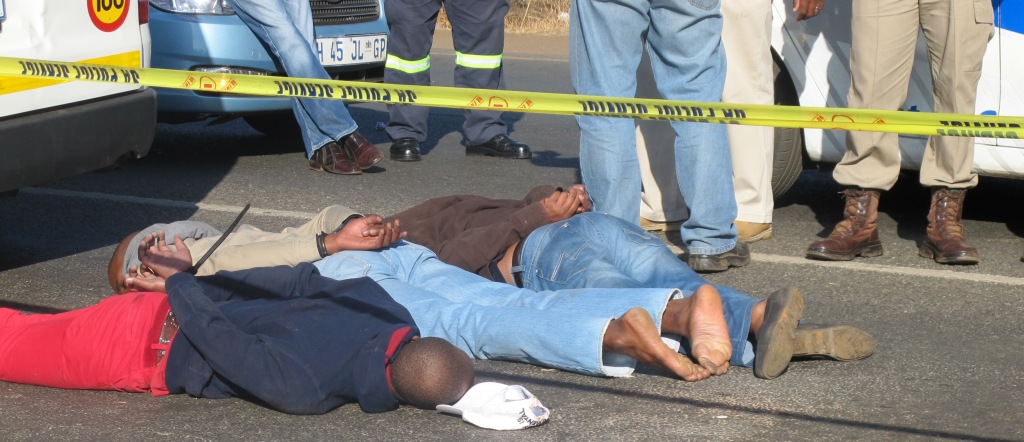 Three male suspects were arrested on the Impala road in Protea Glen yesterday as a result of swift police action.
The suspects hijacked a cigarette delivery truck in Kagiso and fled in a Minibus taxi. While police responded to the complaint, they spotted a white Toyota Quantum which the suspects used to off load the goods and monitored the vehicle until it stopped at a traffic sign where police swiftly apprehended the suspects.
The vehicle was searched and an unlicensed firearm and boxes of different cigarettes were recovered. The suspects are due to face charges of hijacking, armed robbery and the possession of an unlicensed firearm.
Also view:
Crime as a Threat to Road Safety in South Africa