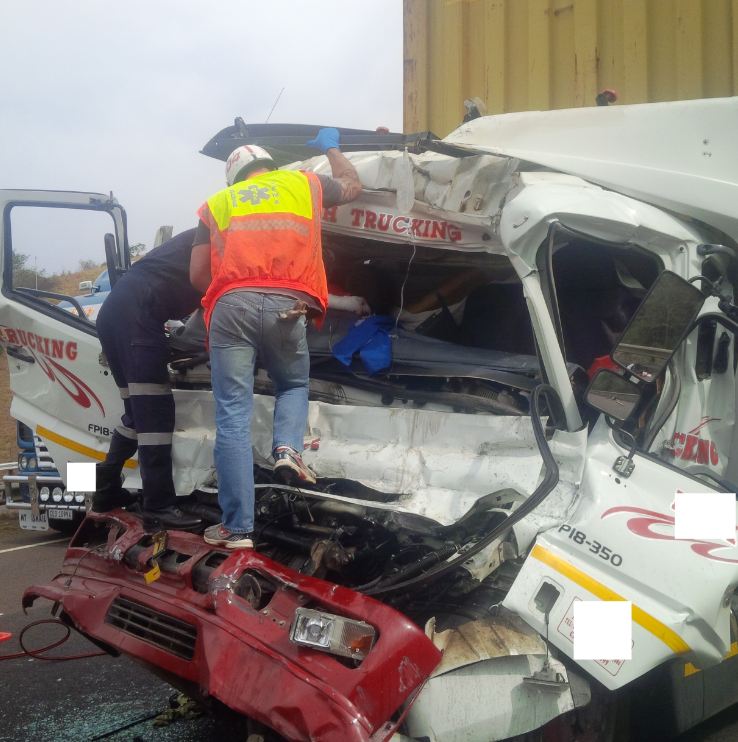 A truck driver has sustained serious injuries after the vehicle he was driving collided into the rear of another truck on the N3 Durban bound before Marianhill Toll Plaza just before 11am today.
Rescue Care paramedics arrived to find that the druck driver was still entrapped in the wreckage. The Fire Department had to use the jaws of life and hydraulic equipment to free the trapped driver. Advanced Life Support paramedics stabilized the injured driver in the truck before carefully removing him once he had been freed. Once he had been extricated from the wreckage he was transported by Rescue Care to a nearby hospital for the further care that he required.
At this stage it is unclear what caused the collision however the necessary authorities were on the scene and will be investigating further.
Traffic was severely affected as only one lane was open on the Durban bound carriageway.
Garrith Jamieson
Operations Director