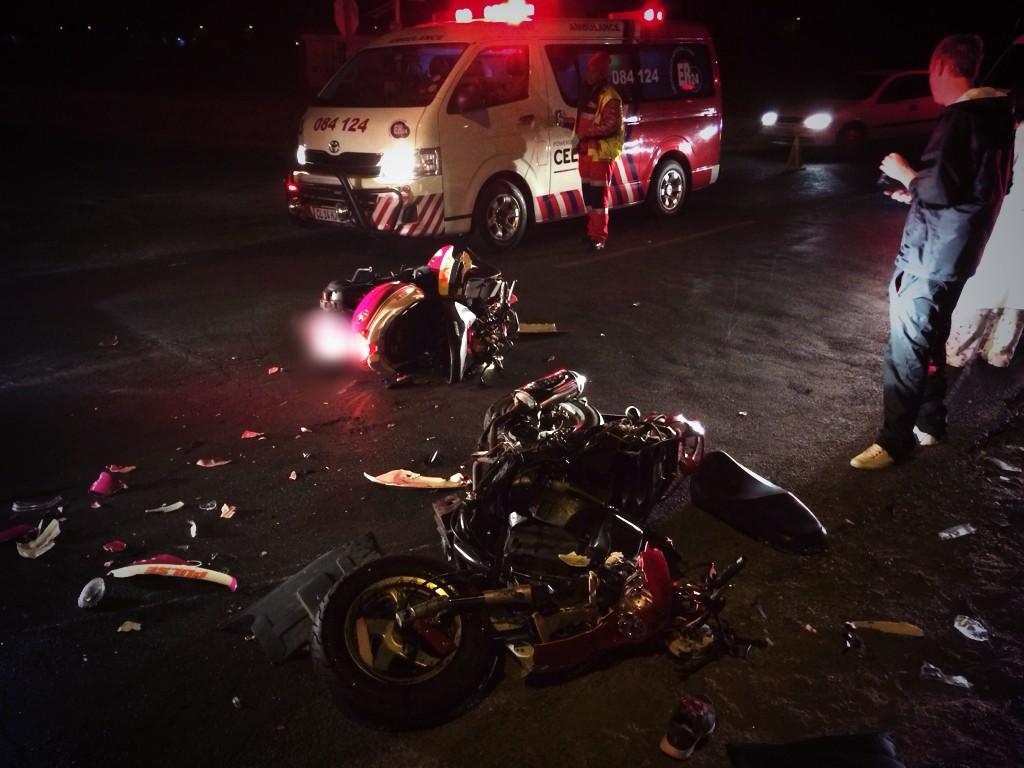 A man (30s) and woman (20s) are in a critical condition after their scooters collided on O'Rieley Merry Road in Benoni, Johannesburg, early this morning.
ER24 paramedics, along with other services, arrived on scene and found the two patients lying in the middle of the road next to their wrecked scooters.
Both patients required advanced life support intervention due to their severe injuries.
Once treated, both patients were transported to nearby hospitals for urgent medical treatment.
The cause of the collision is not yet known but local authorities were on scene for further investigations.