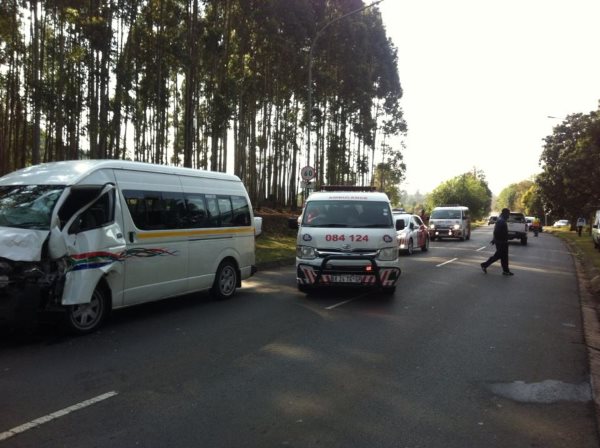 12 people were injured this morning, one of them moderatly when a combi drove into the back of a truck on Town Bush Road in Pietermaritzburg, KwaZulu Natal.
When ER24 paramedics arrived on scene, they found the two vehicles on the side of the road. The occupants of combi sat on the grass on the side of the road.
On assessment, paramedics discovered that one man had sustained moderate injuries while the remaining patients sustained only minor injuries.
Paramedics provided the moderately injured patient with advanced life support before he was transported to a nearby hospital for further treatment.
The remaining eleven patients were treated for their injuries and thereafter transported to nearby hospitals for further observations.
The cause of the collision is not yet known but local authorities were on scene for further investigations.