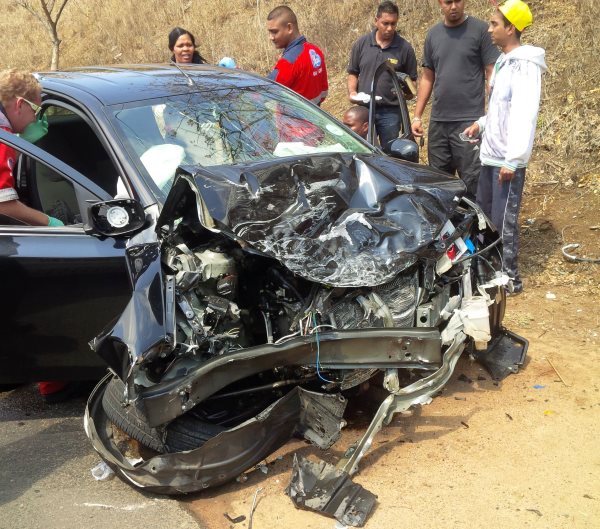 Seventeen people have been injured, one seriously so after a head on collision on Newlands West Drive near Fosa Hospital in Durban around 11am today.
Rescue Care and ER24 paramedics arrived on the scene to find that a taxi and a car had collided head on. A quick assessment was done and it was found that sixteen commuters from the taxi had sustained various injuries. More ambulances were called to assist with the multiple patient scene. The driver of the car was found in a serious condition still in his vehicle. Advanced Life Support Paramedics stabilized him in his vehicle before carefully extricating him from the wreckage. Once all of the injured had been stabilized on the scene they were transported to various Durban Hospitals and clinics for the further care that they required.
At this stage it is unclear what caused the collision however SAPS were in attendance and will be investigating further.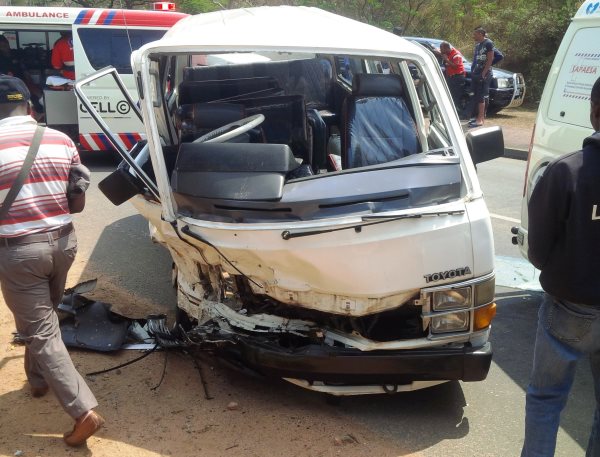 Also View: