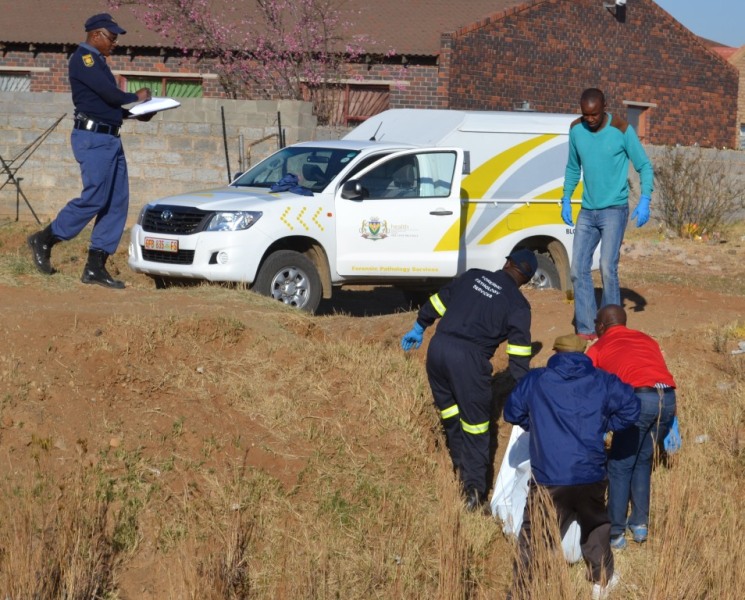 Three suspects aged 26 and 32  were arrested after they went on a reign of terror in the early hours of the morning between 1am and 4am and hijacked three vehicles killing one victim and injuring another. The police believe that the suspects were targeting people returning from a music festival in a well known spot on the N8 in Bloemfontein.
The first incident happened at about 01:00 where the driver of the a silver VW Polo silver in colour was accosted by four men at an as he stopped at a traffic light not far from the area where the festival was held . The suspects allegedly driving a blue City Golf stopped next to his car and suddenly stormed into his car, pointed him with a firearm and instructed him to get out of the vehicle which he did. The suspects then left with his vehicle.
About an hour and half later the 28 year old female was travelling in Mangaung in a silver Tata Indica when she was allegedly surprised by the same suspects using the same modus operandi as the first ones and took her vehicle.  At around 04:00 a couple that was driving home also from a music show stopped alongside the road in Meadows road next to Grassland.  Whilst there he heard his girlfriend's scream and saw three men at the car. The suspects allegedly fired one shot and the 44 years old boyfriend was hit in the chest. The 26 year old girlfriend tried to escape but she was shot at the back of her head and died on the scene. The boyfriend was referred to a local hospital in a serious condition.
People nearby heard gun shots and informed the police about the incident.  Bloemspruit and Mangaung police joined forces and launched a manhunt. Shortly after the incident three suspects were arrested and a firearm 7.65 pistol believed to have been used in the commission of these crimes was also recovered.  All three hijacked vehicles (2 x VW Polo Vivos and a Tata Indica) were recovered. During investigation the police found other car keys in one of the suspect`s possession and discovered that they were of a white Kia that was also reported to have been hijacked. The vehicle was found parked at a shopping centre in Bloemfontein.  The police are still looking for the fourth suspect and anyone with information should please contact Bloemspruit or Mangaung police. The suspects will appear in Bloemfontein Magistrate court soon on the charges of murder, attempted murder and car hijacking.
Also view: