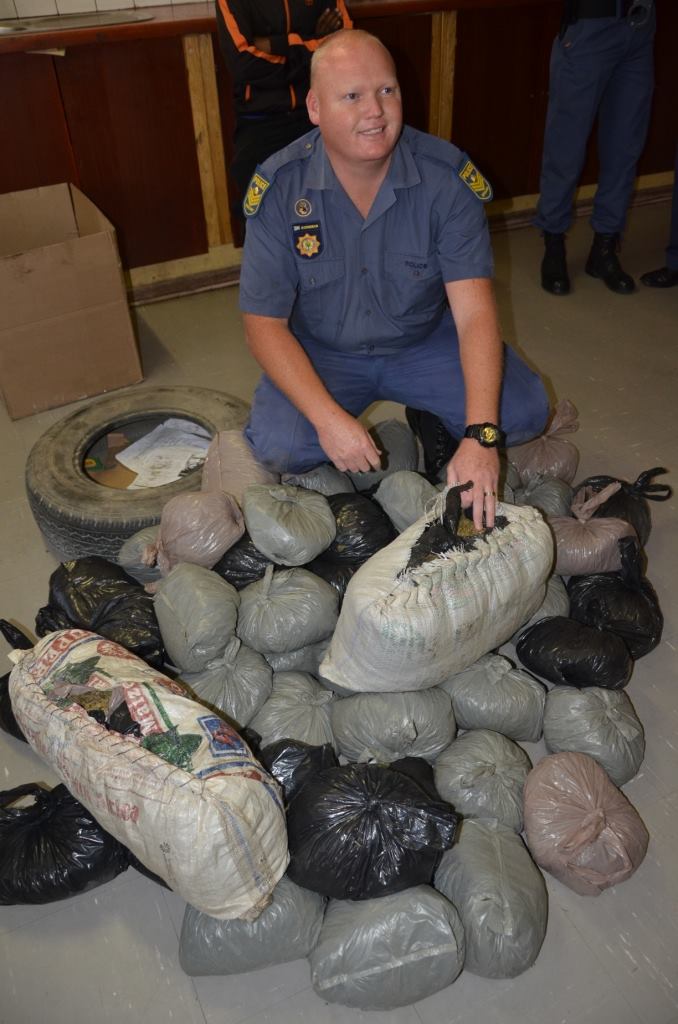 Gauteng-Jeppe police arrested a 28 year-old traveling from KZN to Gauteng with a large quantity of dagga estimated to thousands of rand in his possession.
It is alleged that the suspect who has just arrived in Johannesburg was arrested following a taxi that he was travelling in experienced engine breakdown. Members who were conducting routine patrol duties saw the vehicle and went to investigate.
During the investigation, police noticed small amount of dagga and searched the vehicle. A large number of dagga hidden in the engine apartments was discovered. The police then called the K9 unit to help with investigation and more bags hidden in the sound speaker boxes were recovered by a narcotic dog.
A case of possession and dealing with drugs was opened at Jeppe police station following. The suspect was immediately arrested and will appear before the Johannesburg Magistrate's Court tomorrow, 17 September 2014. Meanwhile, another was arrested in possession of a hijacked motor vehicle. The suspect was arrested following a neighbour wakeup to find his vehicle registration number missing.
The victim realised that the vehicle belonging to his neighbour is fitted registration number similar to his car. Police were called to the scene and the suspect was arrested following the vehicle tested to be hijacked on 14 September 2014.09.16. The suspect will appear before the Johannesburg Magistrate's Court tomorrow on possession following the vehicle. Further investigation continues.
Also view: