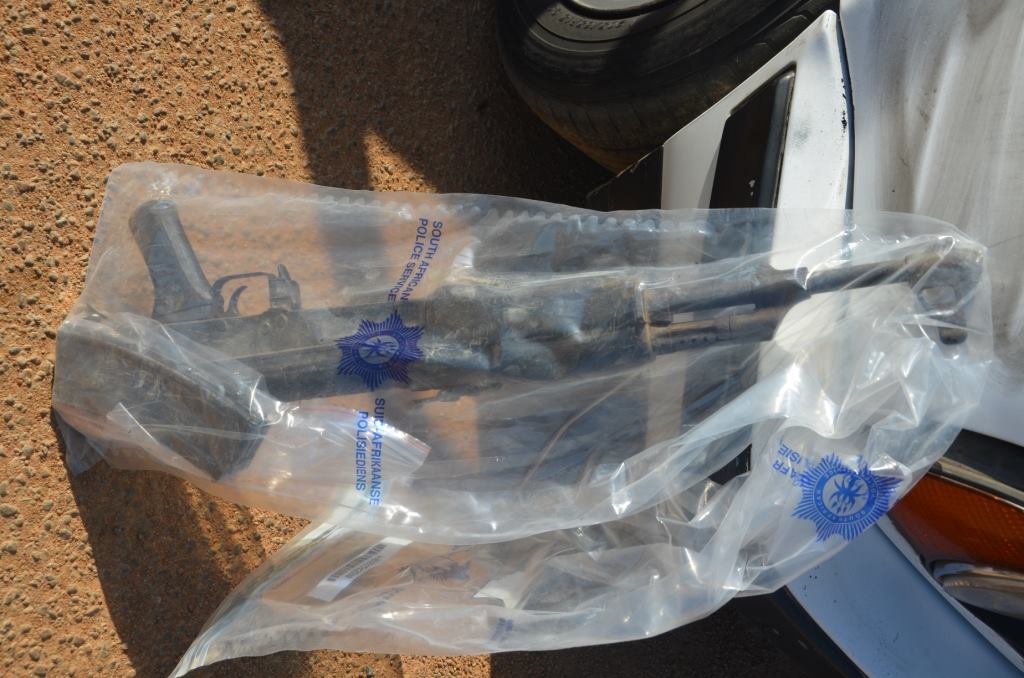 Loate police have arrested three suspects for the possession of unlicensed firearms and live ammunition following information of a business robbery at Winterveld, Mabopane.
The suspects who were driving in a BMW tried to escape when police stopped the vehicle they were travelling with. A chase issued leading to the suspected vehicle to overturn. One suspect escaped on foot while others were arrested on the scene. Two unlicensed firearms, AK 47 assault rifle and a pistol with live ammunition were recovered.
The arrested suspects will appear before the Ga-Rankuwa Magistrate's Court on charges of possession of unlicensed firearms, live ammunition and armed robbery. Police investigation will determine whether the suspects can be linked to any other cases.
Any information relating to crime please call 08600 10111 or SMS Crime Line at 32211
Also view: