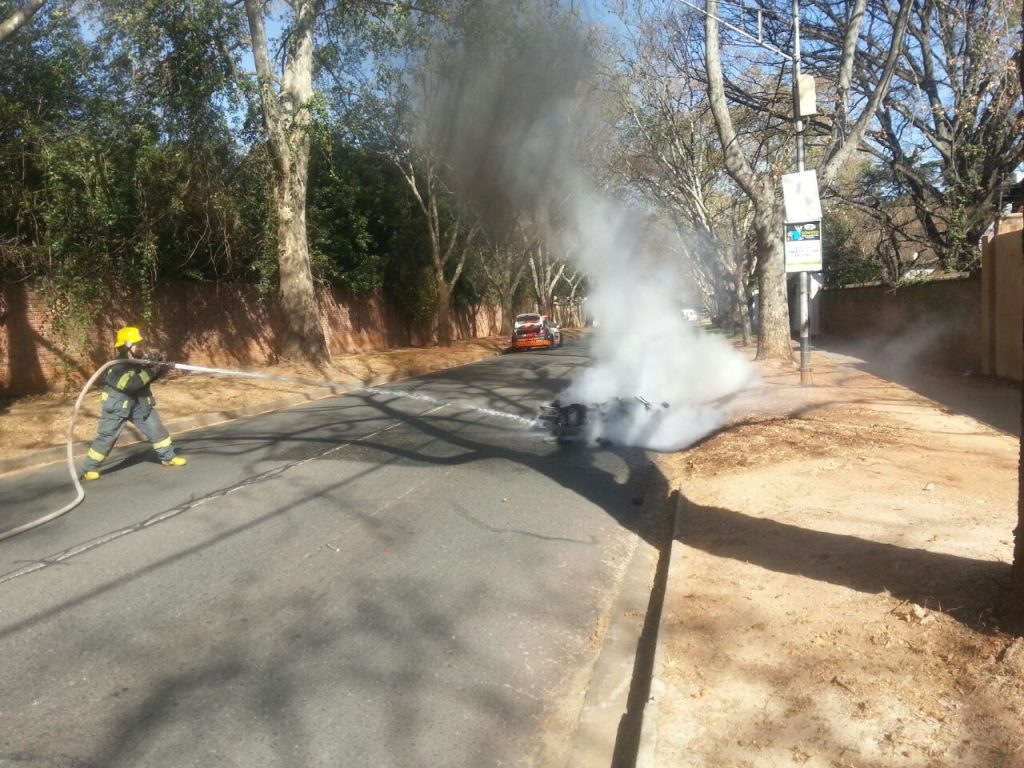 This morning at around 8.25am EMER-G-MED responded to a motorbike accident on the corner of 11th and 5th in Houghton. Paramedics arrived on scene to find a 40 year old male in a critical condition with an arterial bleed to the femur and a possible fracture.
The biker had also sustained multiple 2nd degree burns,  partial thickness to his hands and superficial to his face due to the bike igniting and catching fire on impact of the collision. The bike had landed at least 30 meters from the scene of the collision and the rider at least 15 meters  away.
It is alleged that a panel – van and the bike were both travelling in a westerly direction on 11th, they were both  turning into 5th when the two collided. Police were on scene and are investigating the cause of the accident.
Paramedics treated the patient who was in a critical but stable condition on scene. As a last resort to stop the arterial bleed they applied a tourniquet. He was transported to Charlotte Maxeke hospital by EMER-G-MED's A11 with ALS RV06 on board.
RV01 and M06 were also on scene.