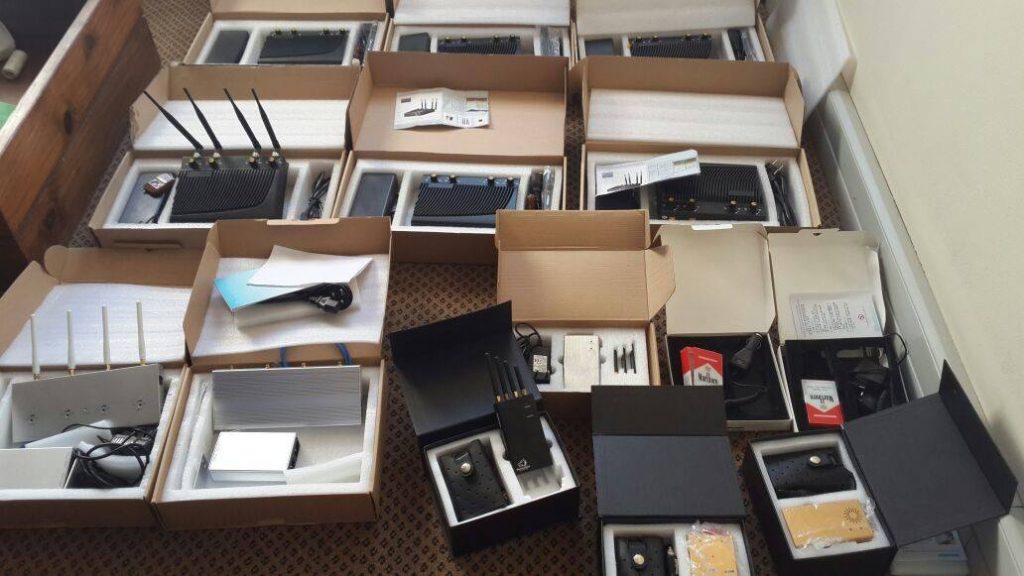 A crime Intelligence operation led by members of the National Intervention Unit together with members from Gauteng has led to a breakthrough in the investigation into the use of jamming devices used for hijackings especially truck hijacking.
Earlier yesterday afternoon, Thursday, 25 September 2014 members were following up information that led them to a company in Midrand where an operation was conducted. Police confiscated 17 jamming devices and arrested a 24 year-old suspect.
The value of these devices are approximately R200 000. The arrest came after a lengthy investigation on the selling of these devices. Police visited the company where they were given a presentation of how the devices work. The suspect is facing charges of contravening the Electronic Communication Act, 2005 (Act 36 of 2005) and Control Radio Operator.
Independent Communication Authority of South Africa (Icasa) members who attended the scene of crime confirmed that the devices are illegal. Gauteng Police are also investigating the possibility that the suspect may be linked to the sales of other illegal devices. The investigation continues and the suspect will appear in court soon.
People with any information are requested to contact Crime Stop at 08600 10111 or SMS Crime Line at 32211
Also view:
Tools and devices used by modern day car thieves