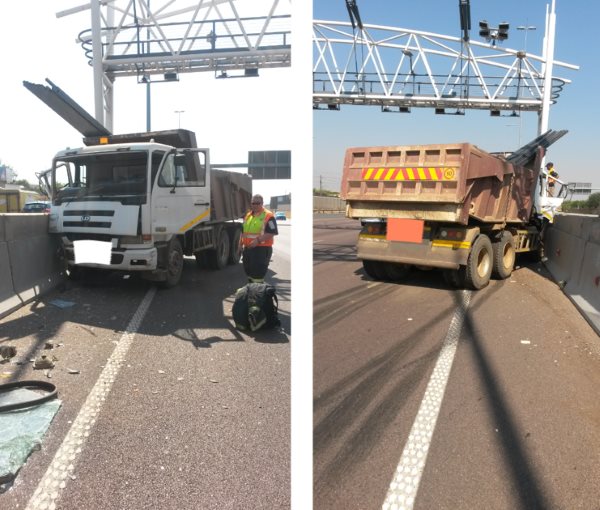 A man was injured after a truck crashed against the concrete barrier underneath the E-toll bridge on the N1 south bound near John Vorster Drive in Centurion this morning.
Netcare 911 paramedics and other services arrived on scene and found the driver of the vehicle entrapped in the vehicle as a result of the accident. Reports from the scene indicate that the vehicle's tyre burst and then crossed over the lanes and crashed against the barrier.
The driver of the vehicle was skilfully removed from the vehicle and transported to hospital for further medical care. Another man sustained minor injuries but did not require hosptialisation.
Exact detail to the cause of the accident and preceding events will remain the subject of a police investigation.