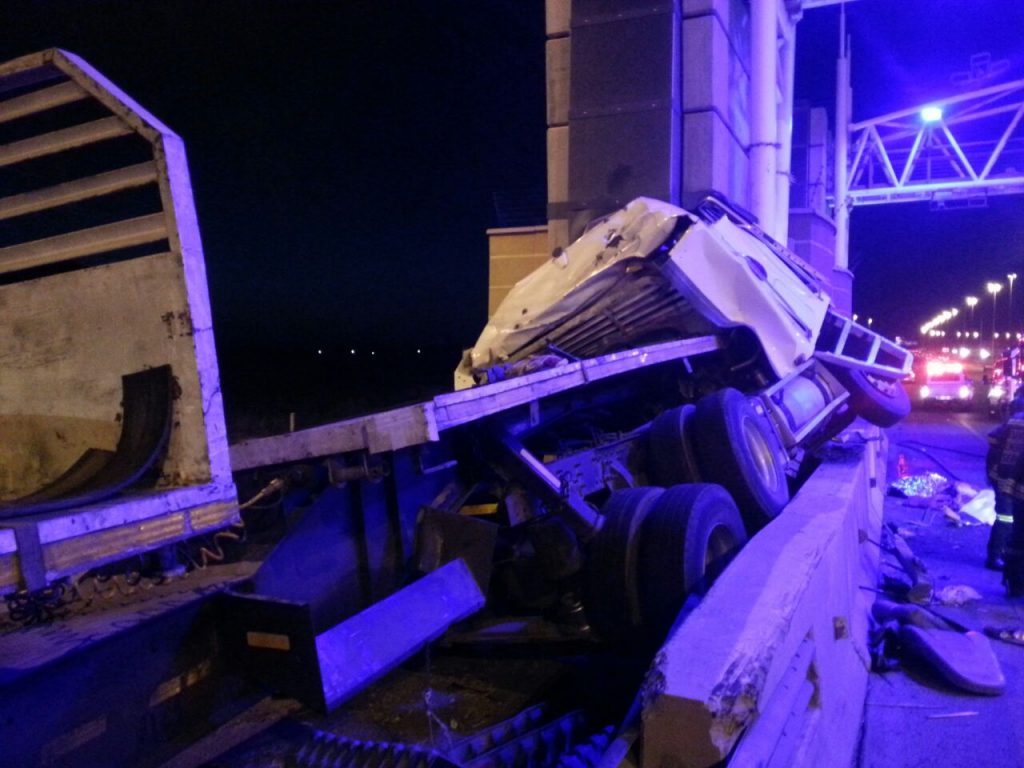 Netcare 911 paramedics and other services responded to an accident on the R21 in Witfontein, Kempton Park this morning after 02h30.
Upon their arrival on scene they found the crumpled remains of a heavy goods vehicle that collided with an E-toll bridge pillar. Exact detail to the cause of the accident and preceding events will remain the subject of a police investigation.
Services had to climb up against and into the heavy goods vehicle cab to establish the amount of occupants and the conditions of the occupants of the heavy goods vehicle.
After assessment it was found that a man, woman and baby girl tragically lost their lives while a girl, believed to be around four-years-old, was found to be in a critical condition.
The bodies of the deceased were entrapped in the vehicle and had to be extricated by using the Jaws of Life.
The Netcare1 helicopter was activated to airlift the critically injured child to hospital for the urgent medical care that she required.