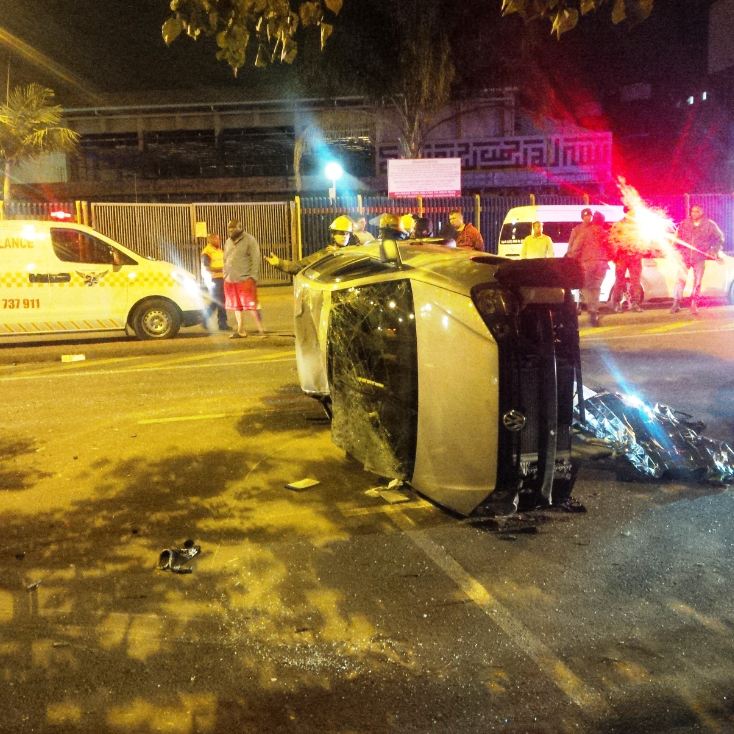 Two young men have lost their lives after the vehicle they were in lost control and collided with a tree on Sydenham Road near Kendra Hall in Durban around 2am this morning.
Rescue Care paramedics arrived to find the vehicle on its side with the two occupants on the roadway. Paramedics rushed to assess the injured however found that they had sustained serious injuries and had passed away before paramedics could arrive. The vehicle had sustained extensive damage as it had collided with a tree before coming to rest on its side.
It is unclear what caused the single vehicle to collide with a tree however SAPS were in attendance and will be investigating further.