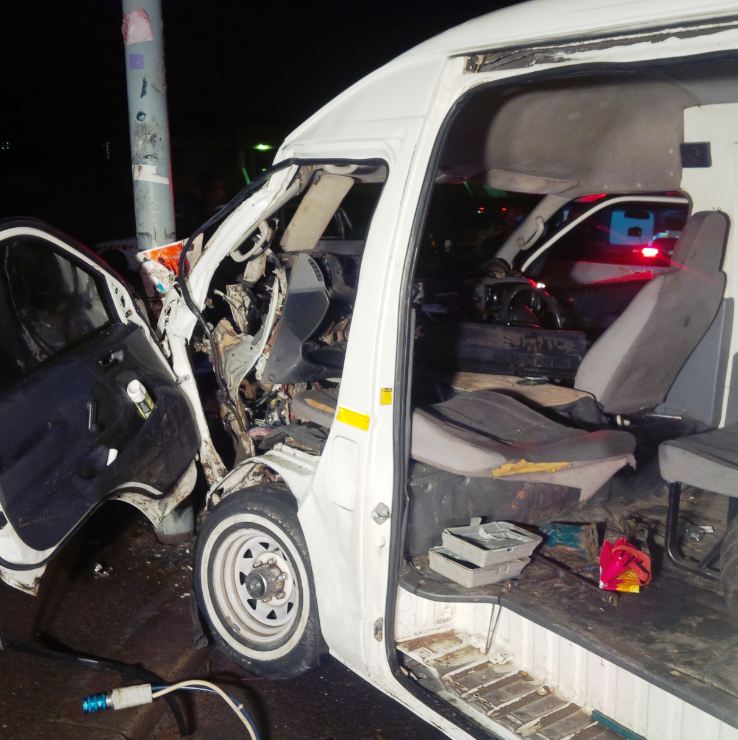 A woman has sustained serious injuries after the taxi she was in collided with a light pole on Jan Smuts Highway and Waterfall Road in Durban around 2am this morning.
Rescue Care paramedics arrived on scene to find that a single taxi had somehow lost control and collided with a light pole.  A lady who had been sitting in the front seat was severely entrapped by her lower limbs. Fire Department was called to assist in cutting the lady free. They used the jaws of life and other hydraulic equipment to free the patient. Once the lady had been stabilized by Advanced Life Support paramedics on the scene she was transported to a nearby hospital for the further care that she required. One other passenger sustained minor injuries and was also transported to hospital by Rescue Care paramedics.
At this stage it is unclear what caused the collision however SAPS were in attendance and will be investigating further.
Garrith Jamieson
Operations Director