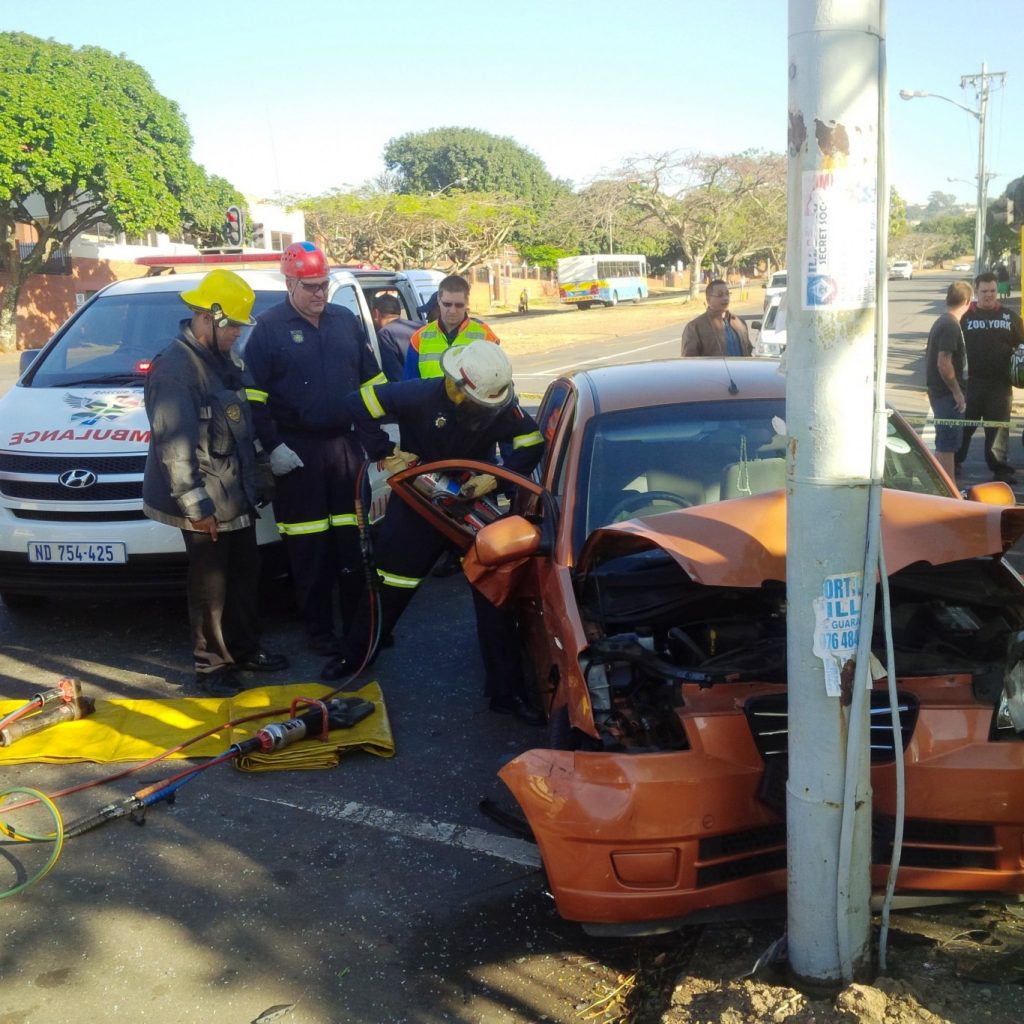 An early morning collision between two cars has left one person dead and one injured at the intersection of Mc Donald Road and Frere Road in Umbilo, Durban just after 7am.
Rescue Care paramedics arrived on the scene to find that the two vehicles had collided in a T Bone style before the one vehicle collided with a robot. Paramedics quickly assessed the one female driver however she has sustained fatal injuries and passed away before paramedics had arrived and there was nothing further that could be done. The other driver sustained minor injuries and was transported by Rescue Care to a nearby hospital for further care.
At this stage it is unclear what caused the collision however SAPS were on the scene and will be investigating further.
Garrith Jamieson
Operations Director