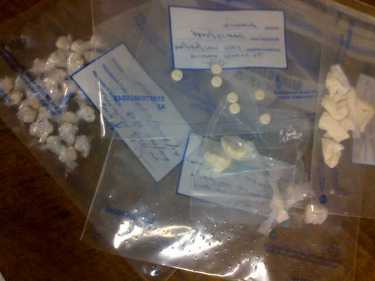 On Friday, 19 September 2014 at about 19:00 the members of the Flying Squad Narcotics Task Team arrested a 24-year-old man in Phoenix for possession of drugs.
The suspect was found on possession of rock cocaine, cocaine powder and possession of ecstasy tablets. 7x Bags of cocaine powder, 30x pieces of rock cocaine, 7x ecstasy tablets and 5 x pieces of rock cocaine valued at R8100, 00 were recovered.
He is expected to appear in court on Monday, 22 September 2014.
Provincial Commissioner, Lieutenant General Mmamonnye Ngobeni thanked the Flying Squad Narcotics Task Team for their persistence and commitment.
"They work largely on information supplied by members of our community and it is this type of collaboration that is contributing to stabilizing and reducing serious crime in the Province," she said.
Also view: