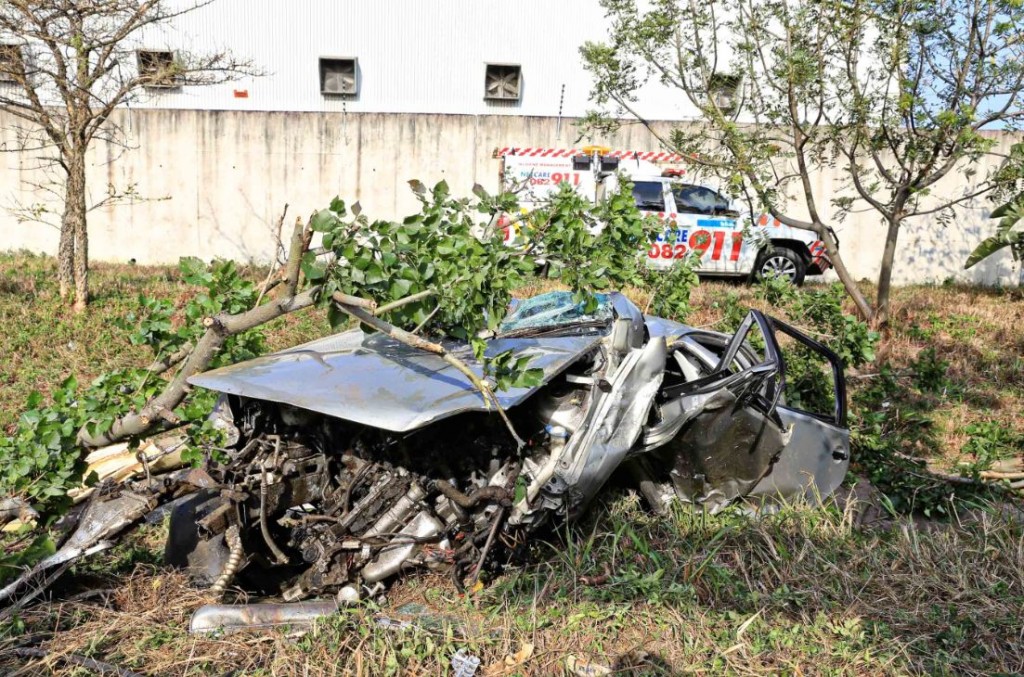 Two people have tragically died while two others sustained serious injuries in a three vehicle accident along theN2 south in Prospecton. An eyewitness report indicates that the Polo was traveling on the North bound lane when her vehicle veered across the centre median and ramped into the air in the direction of a ten ton truck and a Nissan Navarra that was traveling along the South bound lanes.
The polo collided into a big tree uprooting it from the ground while the Navarra collided into a boundary wall with the truck colliding into its rear. Exact detail to the cause of the accident and preceding events however will remain a subject for police investigation.
Netcare 911 paramedics arrived at the scene and after triaging found that two people were still trapped in the twisted frame of the Nissan, tragically they died on impact. The drivers of the Nissan and the Polo sustained serious injuries. After paramedics stabilised the injured at the scene they transported them to various hospitals for the care that they required.