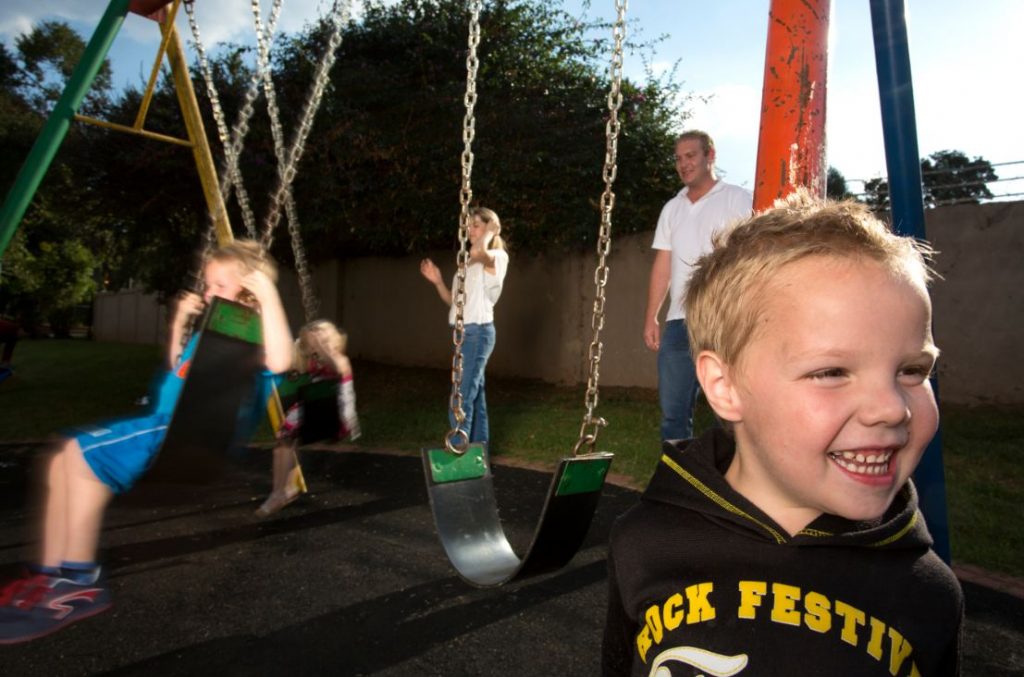 For Tristan and Stephanie Dewet -Rabie, ordinary life involved 3 children, 2 dogs, and daily trips to primary school and crèche. Both were working parents, who relied on a daily routine to ensure that their lives stayed as calm and organised as possible.
On 02 October 2013 though, this young family's life was tossed into chaos when a motorist jumped a red light and slammed into their car. Ordinarily the whole family don't all travel together in one car, but on this day Steph's car was still in for repairs, so they had no choice. It was an early Wednesday morning in Johannesburg and the last thing Tristan expected in early morning traffic was for someone to make an error of judgement that would lead to little Trent (5) being flung from the car. It was Daniel however, that sustained the worst injuries, leading to him being hospitalised and placed in an induced coma. Steph remembers those initial moments of fear and anguish: "The worst part was not knowing. When the doctor eventually told us that Daniel was brain damaged and that his lungs had collapsed, we were scared beyond words. The doctor prepared us for the worst and said that Daniel may recover partially, or maybe make no recovery at all."
Tristan also suffered a severe neck injury, but this dad was so focused on his son's health, that he initially refused treatment so that he could be at his son's side. This did not surprise Steph as much as one would think. "Tristan is a very caring man and it is so like him to refuse help until his family is ok, he is selfless and loves us all very much!"
When Daniel was woken from his induced coma, things looked bleak. "He could not speak, eat, talk, see or even recognise my or Tristan's voice. He was lifeless and had no focus whatsoever and was back in nappies. I literally had a 3-year old newborn baby".  The first sign that gave Steph hope that her little boy would recover though, came quite unexpectedly. "I was eating a sucker while holding him on my lap, and he reached out, took the sucker and put it in his mouth! That was a definite high point for me."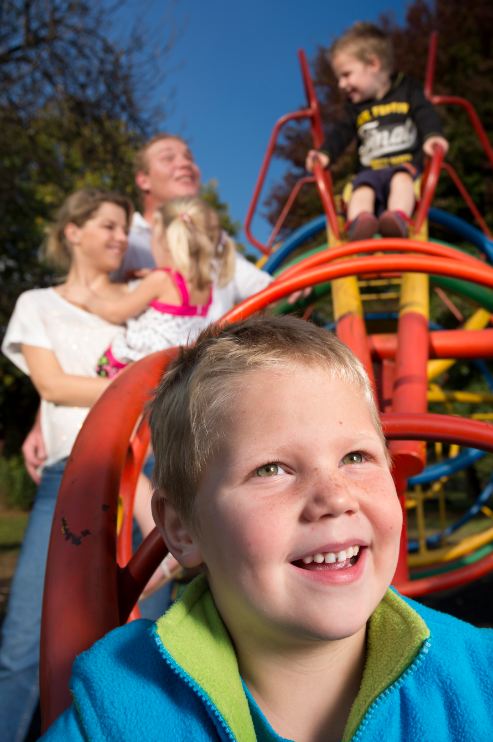 It was a difficult time for this young family, with four months of outpatient therapy sessions with an Occupational Therapist, Physiotherapist, and Speech Therapist. "Nikki Shine from Discovery Health's Concierge team was too helpful, she managed to coordinate all the outpatient therapy that Daniel needed and Discovery Health Medical Scheme paid for his therapy sessions."
Before his accident Daniel was, as his mom puts it, "the main mannetjie" around the house and also at school. Even with this major setback though, he has dealt so well with the transition from being the leader and instigator, to being more dependent on others to help him. He is fast returning to his former ways though, and even managed to get back into the pool for his swimming lessons this year. Daniel does soccer and computers at school; he has baking on a Friday and enjoys his trampoline and sandpit at home. When no-one's looking, he enjoys playing in his 3-year-old sister Amy-Leigh's doll house as well!
Steph is grateful to everyone who made a difference in the family's life during this tough journey. "All the people who prayed for Daniel as I believe it is all God's work that he is well. He amazed everyone! Even the doctors and nurses who are specialists and always under-promised with his recovery –  they have to I suppose, they can't tell you all will be fine and then it's not. We had calls, visits, and most of all prayers that got us by. Daniel's teacher was absolutely supportive and caring during this time as well and she took a huge load off. It helps to talk to someone who knows your child as well as you do, she also visited every day. My husband was extremely strong for me, and comforted me at every opportunity."
Steph's advice to other parents facing an event like this? "When you feel like a situation is so out of your control and there is nothing you can do or buy to fix it, that is when you must look up and have faith, nothing is impossible with the Lord. What happened is not your fault. Make sure you stay with your helpless child, being at home makes you feel useless and that is when you cry 24/7! I learned that each one of my children is so special in their own way and that mommies know their children better than any therapists – they know how far they can push their children. Be patient and most of all, embrace the change and don't treat your child any differently than before the accident."