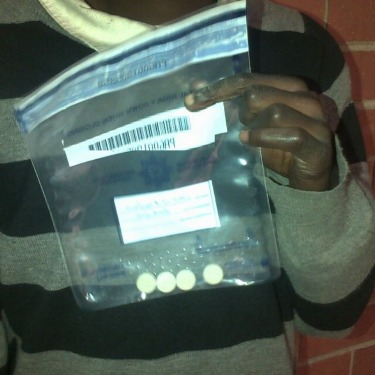 The Kimberley Crime Prevention police were doing their patrol duties on Friday 29 August 2014 at about 12h30 in Gladstone Street, De Beers in Kimberley when they spotted three (03) males.
The three were stopped and searched.
One of the suspects was found to be in possession of suspected mandrax tablets. The 18-year-old suspect was immediately arrested and detained.
He will appear before the Kimberley Magistrates' Court on Monday 01 September 2014.
He is facing a charge of possession of drugs.
The Kimberley Cluster Commander, Major General Jean Abrams applauded the Crime Prevention members and said they should continue with their efforts in making the environment hard for criminal activities to take place.
The investigation continues.
Also view: