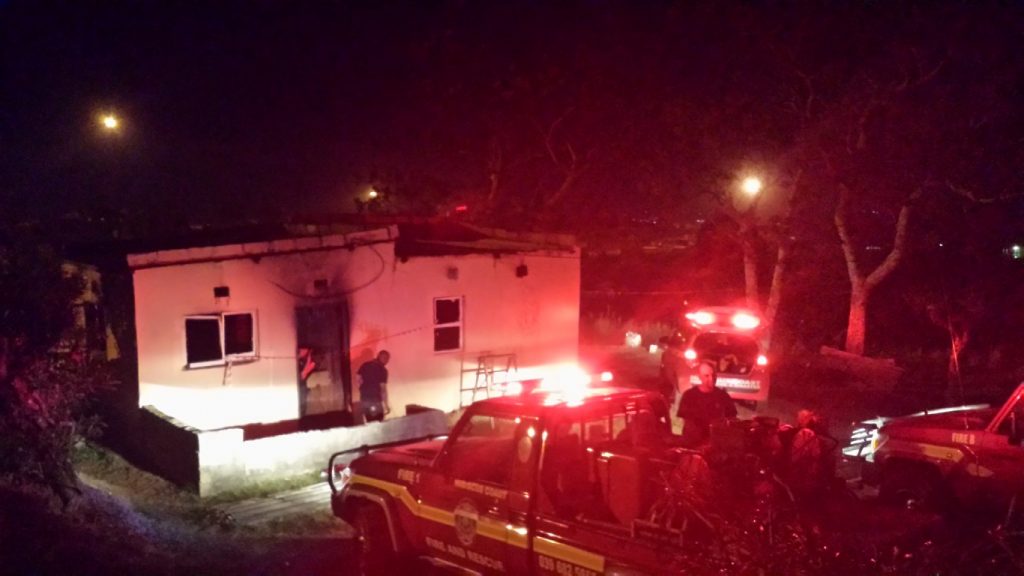 On the KZN south Coast in the Bretania area, KZN EMS paramedics and the Hibiscus Coast Fire Department responded to a house on fire. The fire department arrived, a man who had been running in and out of the house carting his belongings out, collapsed in front of them, paramedics were not yet on scene so the fire fighters assisted the man. They administered oxygen and when paramedics arrived his condition had stabilized and he was transported to a local health institution under the care of the paramedics.
The cause of the fire is being investigated.
In the Umkhanyakude health district a tragic motor vehicle accident has left three people dead and another four injured. The collision occurred on the R618 and involved two motor vehicles, which collided before 16h00 this afternoon. Paramedics treated the four surviving patients, one who was critically injured and the remaining patients had serious injuries.
The patients were treated on scene for the various injuries, that they sustained during the collision, before being transported to Ngwelezana hospital, for continued care.
The exact cause of the accident is being investigated.
Robert Mckenzie
Media Liaison Officer: Emergency Medical Services