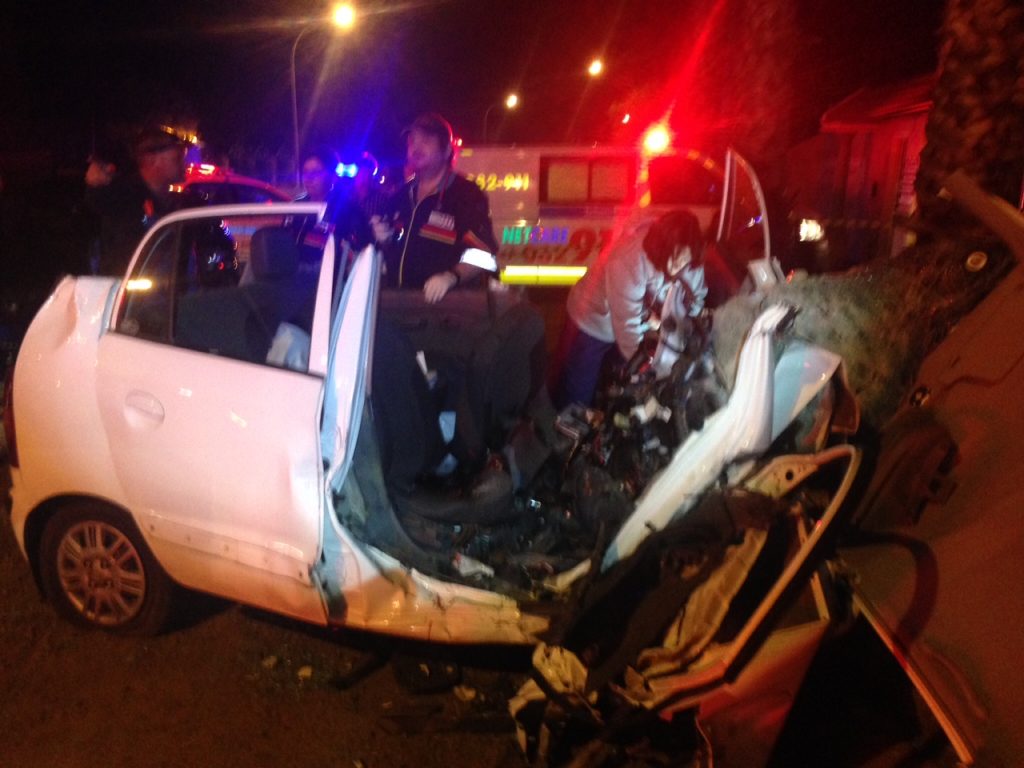 A man in his 20's passed away on scene during the early hours of Sunday morning at the corners of Np Van Wyk Louw and Dirk Opperman streets in Langenhovenpark, Bloemfontein after loosing control of his vehicle and colliding with a tree.
Jaws of life had to be used to free him from the vehicle and Advanced Life Support treatment was given on scene. Sadly there was nothing more that paramedics could do to save the mans life and he was declared dead on scene.
The accident is being investigated by the SAPS.
For any further queries in this regard, please do not hesitate to contact me.
Stanley Schimper
Trauma Response Africa