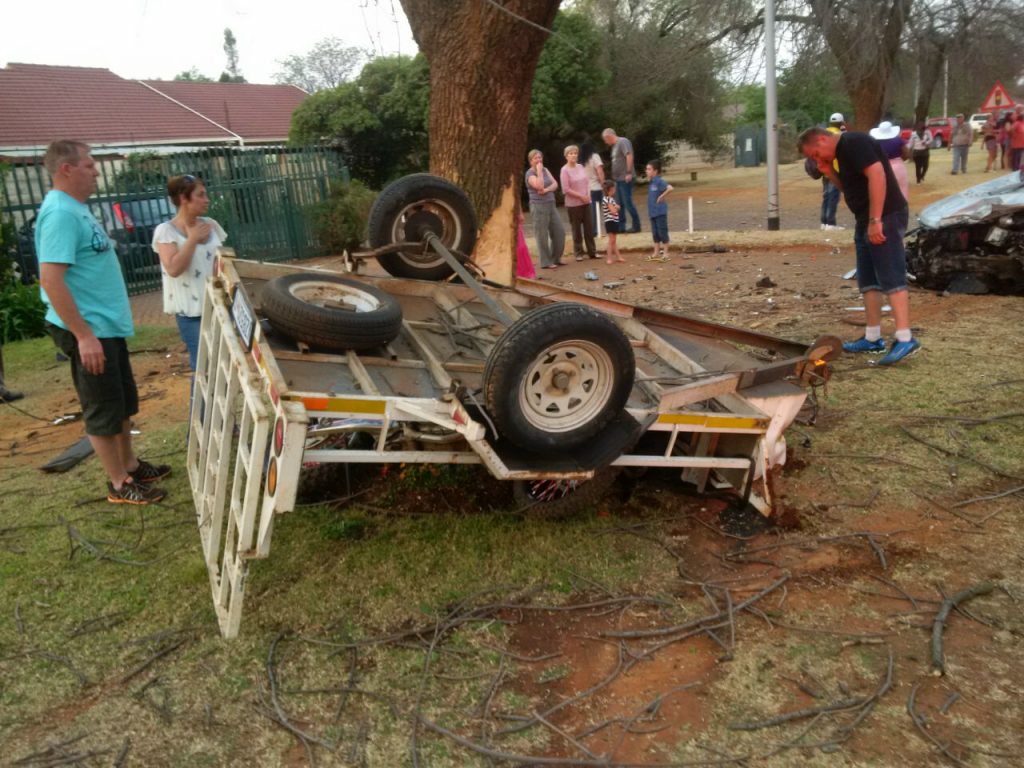 A man was seriously injured following an accident on Athlone Avenue in Brakpan earlier this afternoon.
Upon arrival on scene paramedics found that a vehicle with a trailer collided with a tree. The trailer with a motorcycle on top dislodged from the vehicle and overturned. The vehicle came to a standstill in the roadway.
The seriously injured man was treated on scene and transported to hospital for further medical care.
Exact detail to the cause of the accident and preceding events will remain the subject of a police investigation.
Also view: