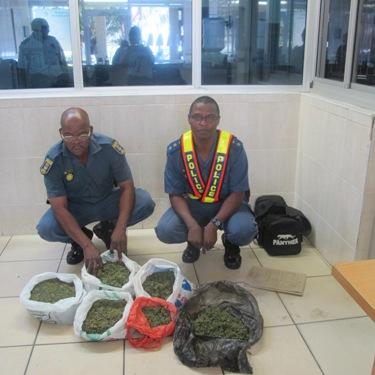 Today, 4 September 2014 Margate police conducted a roadblock in Southbroom aimed drivers driving under the influence (DUI), stolen property, wanted criminals and drugs.
During the roadblock a vehicle was searched and police recovered more than 4 kilograms of dagga and a 67-year-old driver was arrested.
The street value of dagga is R5000. He was charged for possession of dagga. He will appear in the Ramsgate Magistrates' Court on Friday, 5 September 2014.
KwaZulu-Natal Police Commissioner Lieutenant General Mmamonnye Ngobeni applauded Margate police for recovering the dagga and arresting the suspect which will assist in decrease drug-trade in our province.
Also view: