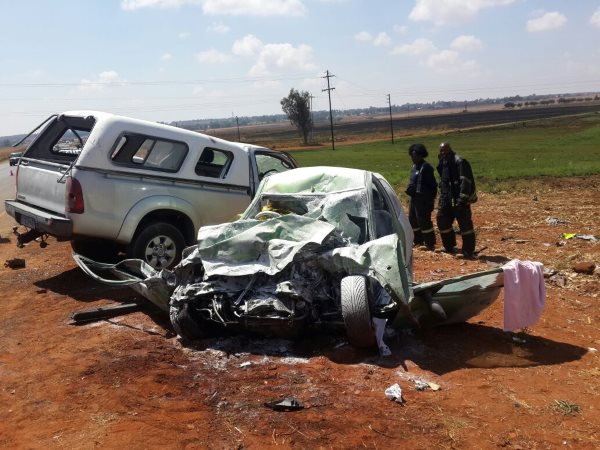 A woman in her 20s was killed and man in his 40s critically injured this morning when a bakkie and light motor vehicle collided head-on on the R51 Pretoria Road in Benoni.
When ER24 paramedics arrived on scene, they found the two motor vehicles lying on the side of the road. The light motor vehicle had caught alight in the collision but had fortunately been extinguished by a passer-by.
Paramedics assessed the scene, finding that a woman lay trapped inside the smouldering vehicle. Unfortunately the patient had already succumbed to her multiple injuries.
One occupant from the bakkie had sustained critical injuries while four others escaped with only minor to moderate injuries. Paramedics provided the patients with advanced life support before transporting them to nearby hospitals for further treatment.
The cause of the collision is not yet known but local authorities were on scene for further investigations.