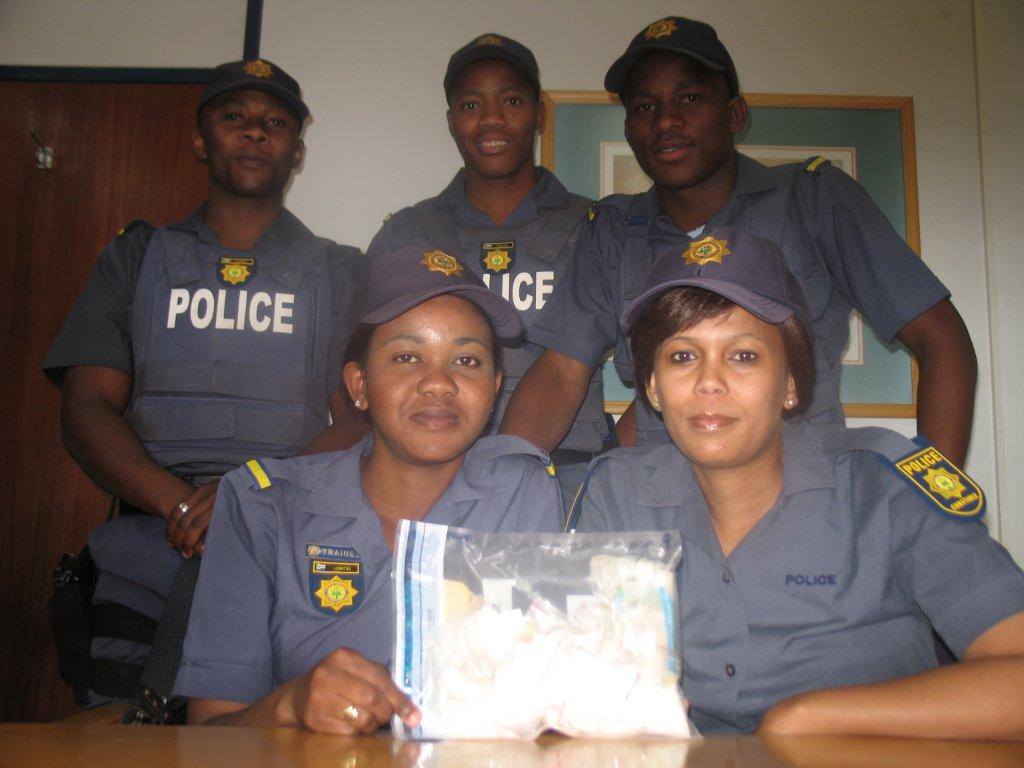 Members of SAPS Upington Crime Prevention unit followed up on information and raided several houses in the Upington precinct. At a premises in Carlton Street police confiscated drugs with an estimated street value of R428 000,00. The drugs were found hidden in blankets, curtains, in the corridors and some in the gutters.
At the same premises the police also found 3 cellphones, 2 Ipads, 1 GPS and one braai set . Daniel Okiwelu(30) and Promise Owula(24) were arrested and charged with theft. Another 55 year old man was also arrested after 9mm rounds , 3.57 rounds and 7.65 rounds were found in his room. Joanto Santos was charged with possession of illegal ammunition.
The suspects appeared in the Upington Magistrates' Court on Monday, 15th September 2014 and Joanto Santos received R500, 00 bail while Daniel Okiwelu and Promise Owula are both remanded in custody. Their cases have been remanded for the 23 and 25 September 2014, respectively.
The Upington Cluster Commander Brigadier Paul Cengani commended the members from Upington Crime Prevention unit for a job well done and lauds the community for assistance in this regard.
Also view: