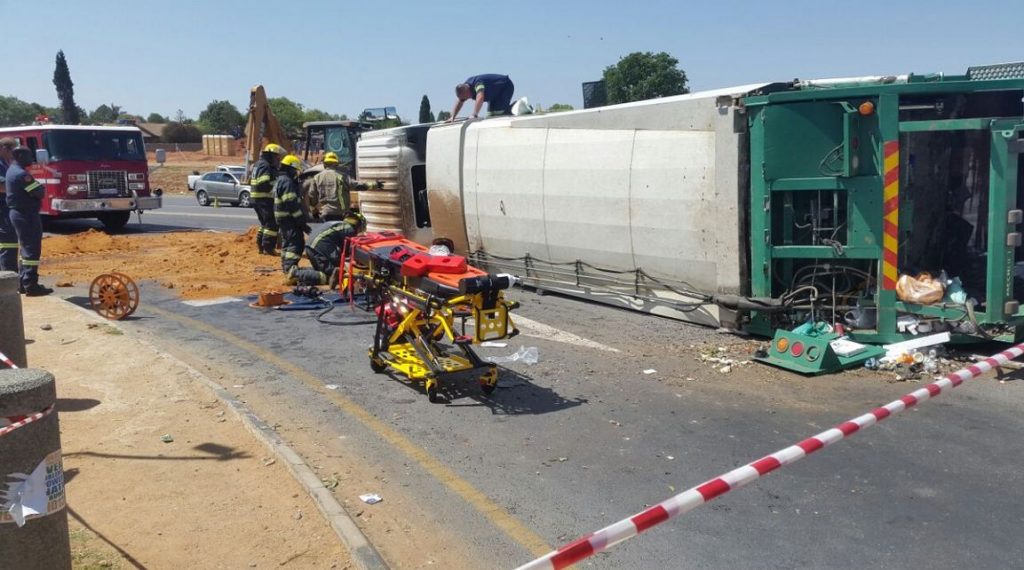 Six people were injured this afternoon, one critically, after a truck overturned at the Paul Kruger and Christiaan De Wet Road intersection in Johannesburg West.
When ER24 paramedics arrived on scene, they found a large refuse truck lying on its side in the slow lane. Five people lay around the vehicle, their injuries ranging from minor to moderate. One man lay trapped by his legs under the vehicle.
Provincial services had to use rescue equipment to free the patient in a 45 minute rescue. Once the patient was freed, paramedics provided the patient with advanced life support before transporting him to Olivedale Hospital for urgent medical treatment.
The remaining five patients were treated for their injuries and transported to Olivedale Hospital for further observations.
The cause of the collision is not yet known but local authorities were on scene for further investigations.