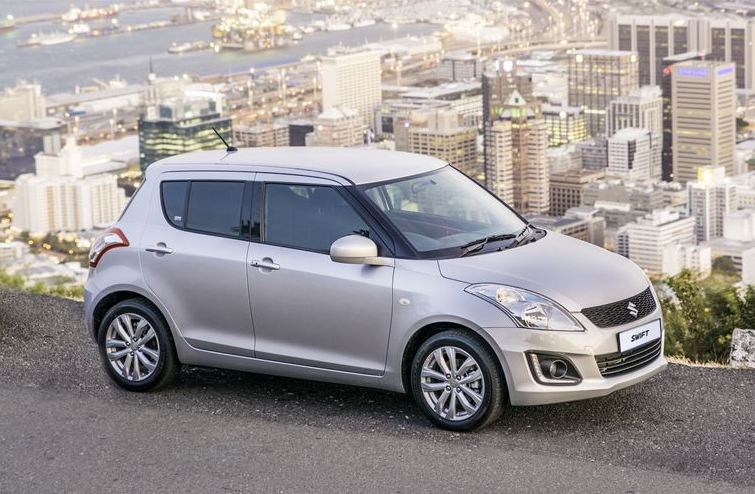 Suzuki's popular Swift hatchback continues to achieve new milestones, both internationally and locally. Launched as a global model in 2004, the Swift has racked up cumulative worldwide sales of four-million units, exactly nine years and nine months after making its debut.
The Suzuki brand (and its Indian subsidiary, Maruti) were also the world's two fastest growing brands in June this year, compared to 2013 levels, with both brands improving sales by more than 20 percent.
Maruti, a subsidiary of Suzuki Motor Corporation in Japan, saw its June 2014 sales rise by an impressive 27 percent, while Suzuki wasn't far behind with sales improving by 23,5 percent, according to the World Car Brands rankings.
The Swift epitomises Suzuki's acknowledged expertise in the design, development and production of compact cars. Starting off as a Japanese-produced model in 2004, it is now built in eight countries, including Hungary, India, China and Thailand, and sold in more than 140 countries and regions worldwide.
The Swift's success in India has been particularly impressive: the Indian market alone accounts for about 50 percent of total global Swift sales. European sales amounted to approximately 19 percent of the total, while sales in Japan amounted to a further 11 percent.
The Swift's popularity isn't just demonstrated by its sales figures: the compact hatch also boasts an impressive array of awards and accolades. It was the RJC Car of the Year in Japan in 2006 and 2010, while Australia's motoring.com.au website has named it as one of the country's best first cars for the third year running.
Sales of the Suzuki Swift in South Africa have been buoyant since the hatchback made its local debut in 2008. Total cumulative sales are approaching the 10 000 mark, achieved in less than six years. The Swift was also finalist in the 2009 South African Car Of The Year contest.
"The Swift remains a key contributor to Suzuki's ongoing and growing success in South Africa," says Francois van Eeden, Suzuki Auto SA's national marketing manager. "It's global popularity is also reflected in the local demand for the hatchback, where it is attracting discerning buyers seeking quality, efficiency and dynamic appeal in a package that expresses excellent value, too."