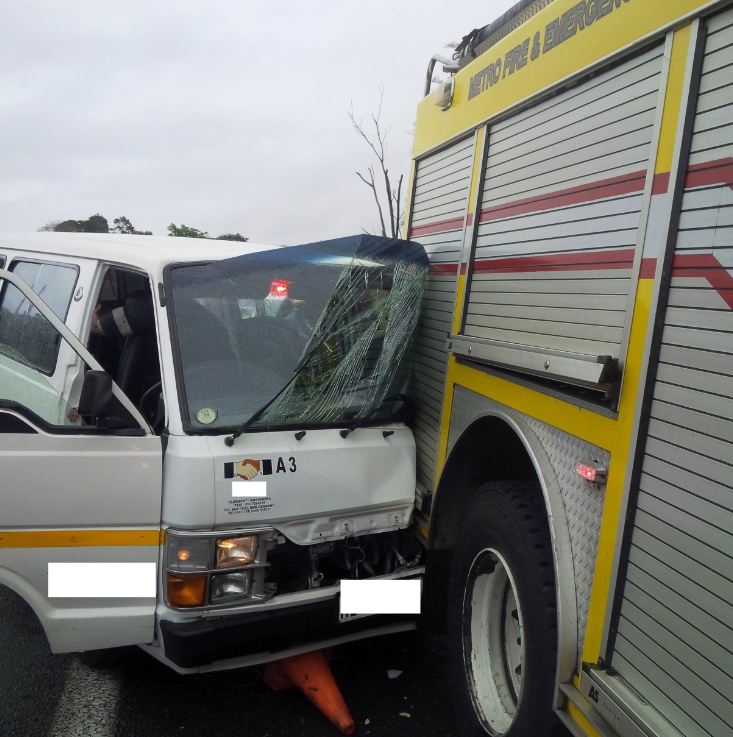 Eight taxi commuters were injured this morning after the taxi they were in somehow lost control and ploughed into a Fire Engine which was attending to another accident on the M13 Durban bound near Dawncliffe around 12pm today narrowly missing all emergency personal who were in attendance.
Emergency personal were attending to a collision where a vehicle had overturned down the bank when they heard brakes screeching and ran for cover. The out of control taxi collided into the rear of the fire engine. Eight passengers from the taxi sustained various injuries and were stabilized on the scene before being transported to various Durban hospitals for the further care that they required.
It is unclear what caused the taxi to lose control however the necessary authorities were on the scene and will be investigating further.
No emergency personal who were attending the first accident were injured in the secondary collision.
Also view:
Safe Driving when hearing the Emergency sirens