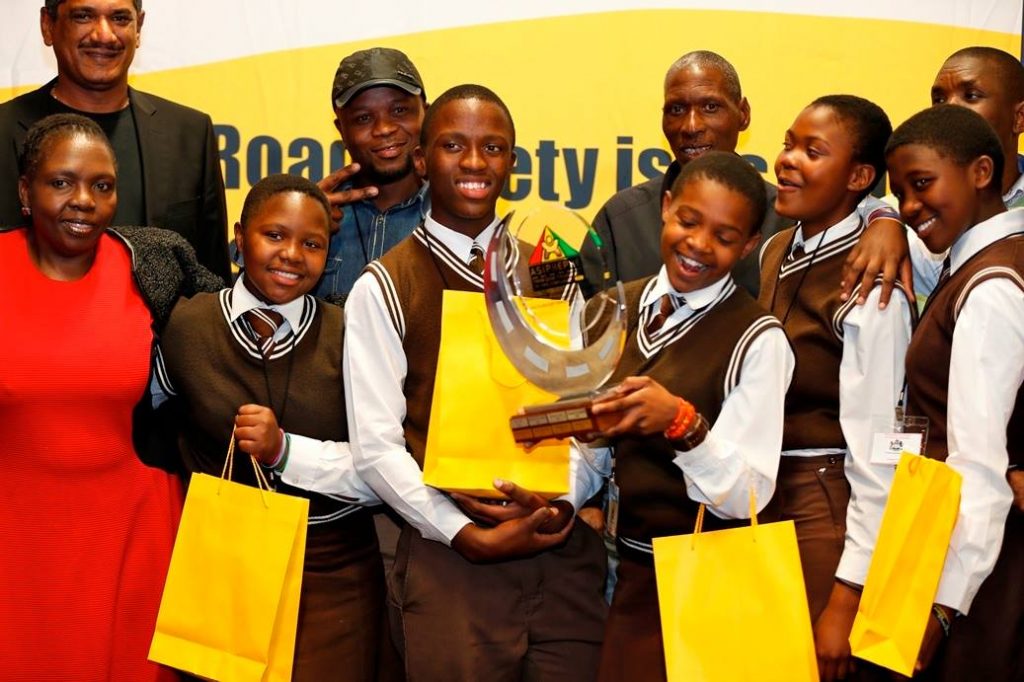 It may have been hard for seven high schools to accept the defeat in the provincial finals of the annual Participatory Education Techniques (PET) competition last weekend, but road safety awareness was the ultimate winner.
Thathunyawo High School from Springboklaagte in Dannhauser will this year represent KwaZulu-Natal at the Participatory Education Techniques (PET) national finals on 7-11 October 2014 in Mpumalanga province. They are pictured here with their trophy at the provincial finals.
This school scooped first prize in the road safety debates competition defeating seven other schools in the provincial finals. The learners of Thathunyawo had identified Road P-296 as hazardous due to its poor state.
Nonkululeko Kunene, a grade 10 learner at Thathunyawo, is excited about representing the province in the national competition.
"The most important part of it all is the road safety education and research skills we have acquired. We are playing a role in ensuring the safety of all road users. Road safety is after all a collective responsibility and we are proud to be road safety ambassadors," said Kunene.
Samkelisiwe Zulu, who is Principal Road Safety Officer (PRSO) at the department's Newcastle Cost Centre where winners come from said recommendations from this school's debate team were already being implemented.
"We appreciate all contributions from participating schools. They really boost our efforts in the engineering part of our road safety improvement policies," said Zulu.