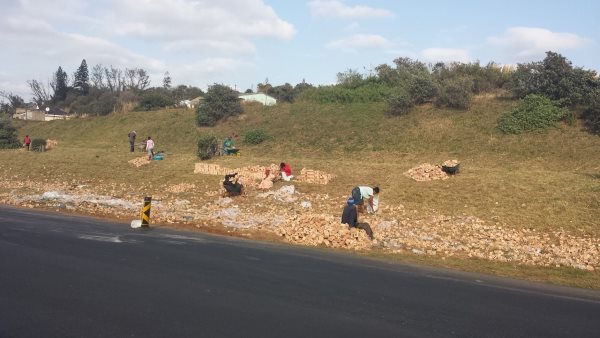 Earlier this morning at around 2am truck carrying a load of bricks, overturned on the N2 south bound at Mtwhalume, on the KZN South Coast.
Fortunately the two occupants of the truck only sustained minor injuries and were treated on scene of the accident by KZN EMS paramedics and then taken to Turton Community Health Centre, for continued care. The overturned truck and the lost load of thousands of bricks, resulted in the south bound carriage way being closed for several hours and traffic was diverted while to truck was recovered and the bricks cleared.
The local residents in the area didn't pass up the opportunity to help clear the scene and by morning, when the truck had already been recovered and the road reopened the locals we still collecting thousands of building bricks, which had been written off and were still lying on the side of the road.
The exact cause of the accident is being investigated by the Police.