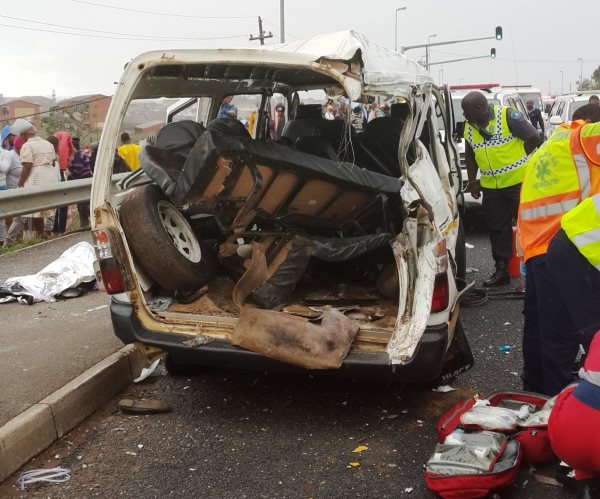 Multiple people have left injured after two taxis and a bus collided on the M25 towards Inanda township just after 7am this morning.
Rescue Care paramedics arrived on the scene to find carnage. Two taxis and a bus had collided. Patients were found inside and outside of the vehicles. A Quick triage was done and it was found that unfortunately five people had passed away before paramedics could arrive. A further eighteen people sustained various injuries with four sustaining critical injuries. More resources were called in to assist as well as Advanced Life Support paramedics. Once all of the injured had been stabilized they were transported to various hospitals for the further care that they required.
At this stage it is unclear what caused the collision however SAPS were on scene and will be investigating further.