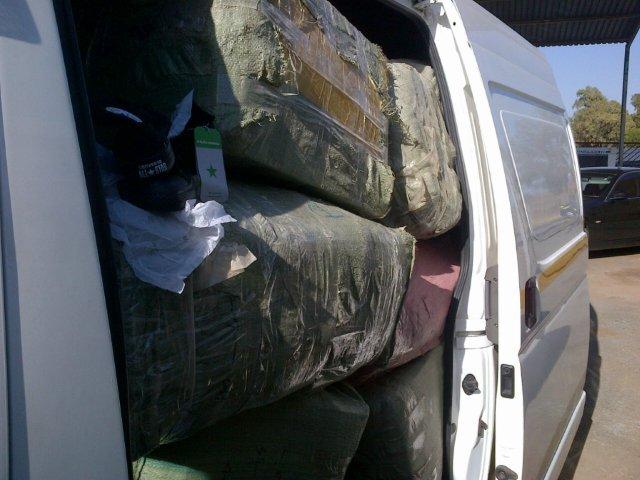 In Fochville today Gauteng police have made yet another breakthrough to curb the illegal sale of counterfeit goods. In an intelligence driven operation twenty suspects including sixteen men and four women aged between 20 and 30 years old were arrested.
Police were following up on information regarding a truck travelling from Mozambique carrying counterfeit goods. In an intelligence driven operation members of the Border police, the HAWKS, Provincial tracking Unit and Members from Gauteng War Room were following up on information that a truck was transporting goods which were not declared to customs after it left the Mozambican border.
Upon further investigation the truck was intercepted at a garage along the N12 Highway whilst offloading the goods into pick up vehicles. The goods were verified and found to be counterfeit.
Counterfeit goods estimated to millions were confiscated and six vehicles including five mini bus taxis and one panel van which were used as pick up vehicles were impounded. The goods were to be delivered to various destinations in Gauteng where it would be sold as counterfeit.
The suspects will appear in the Johannesburg Commercial Crimes Court on Monday, 06 October 2014 to faces charges of dealing in counterfeit goods.
Also view:
Crime as a Threat to Road Safety