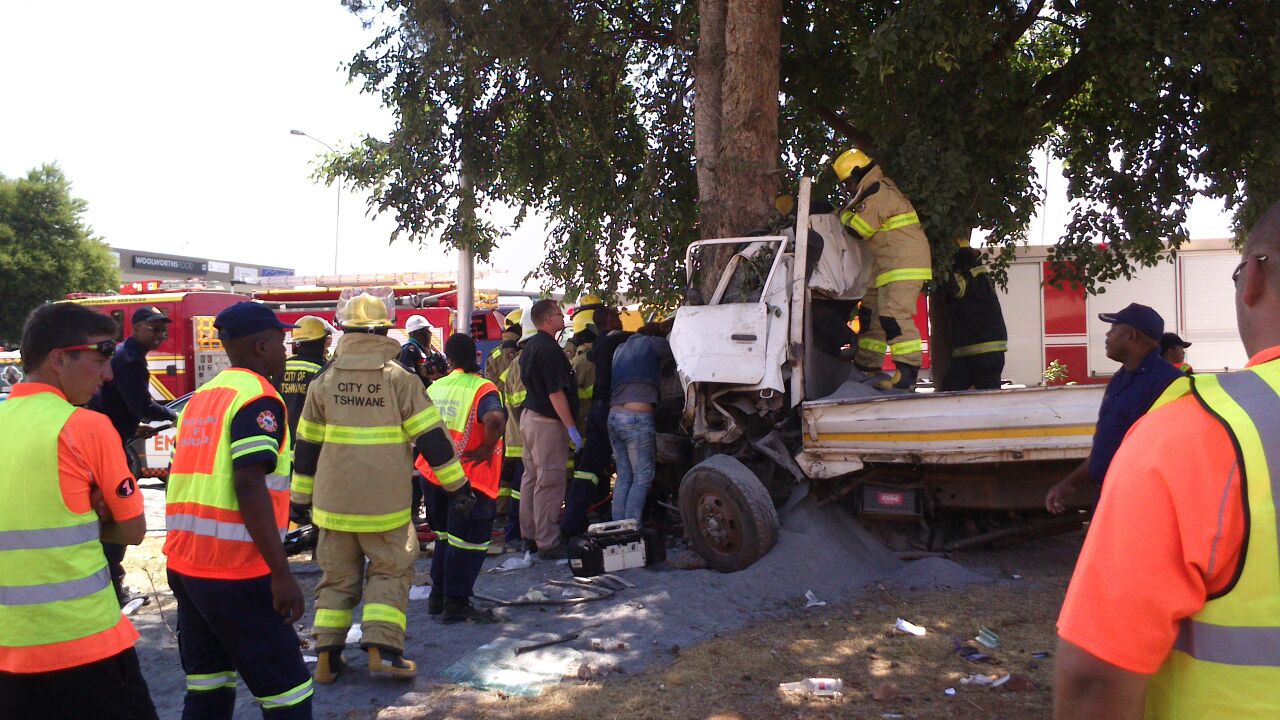 Two men have died and three people were injured following an accident at the intersection of Jean Avenue and Rabie Street in Centurion.
Exact detail surrounding the cause of the accident and preceding events are currently being investigation by the police.
Netcare 911 paramedics and other services arrived on scene and found that a heavy goods vehicle, a motor vehicle, a motorcycle and pedestrian were involved in this accident. The heavy goods vehicle crashed against a tree where it came to standstill. Due to the crash a branch from the tree fell on top of the motor vehicle. There were no injuries to the occupants of the motor vehicle.
Reports from the scene indicate that the heavy goods vehicle and motorcycle collided and then the pedestrian was knocked over.
Upon assessment of all the occupants of the vehicles it was found that a passenger from the heavy goods vehicle tragically lost his life during the accident. Another occupant of the heavy goods vehicle were found to be in a serious condition. The driver of the heavy goods vehicle was found to be entrapped in the vehicle and in a critical condition. The fire department had to make use of the Jaws of Life to extricate the man from the vehicle. The seriously injured passenger was treated on scene before he was transported to hospital for further medical care.
The motorcyclist was found to be in a critical condition and rushed to hospital after receiving treatment on scene.
The pedestrian was found to have sustained minor to moderate injuries and also transported to hospital for further medical care.
After a lengthy rescue operation by the fire department, the critically injured driver was removed from the vehicle and rushed to hospital. Tragically the man died upon arrival at the hospital. Unfortunately there was nothing further that could be done for the man.
The road will remain closed for the police to complete their investigation and the vehicles to be removed from the accident scene.
Santi Steinmann
Media Liaison Officer
Netcare Limited