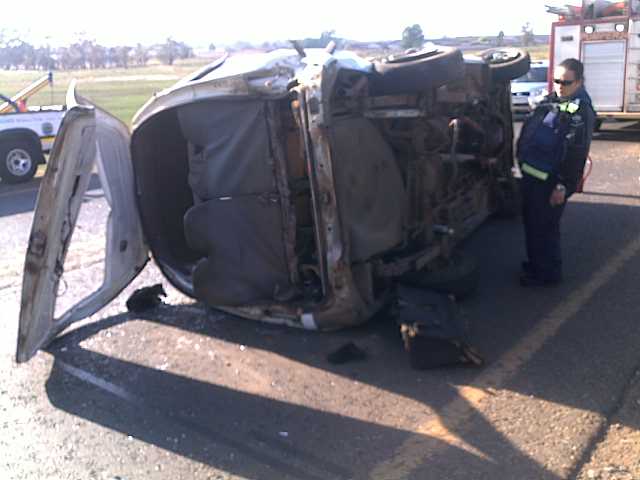 Fourteen people were injured after a minibus and light delivery vehicle collided on Tonk Meter Road in Springs this morning.
Exact detail surrounding the accident and preceding events are still unknown and will remain the subject of a police investigation.
After colliding with the light delivery vehicle, the minibus overturned and came to a standstill on its side.
Upon arrival on scene, paramedics assessed all the occupants of the two vehicles and found that fourteen occupants of the minibus sustained various injuries.
After receiving treatment on scene, the patients were transported to various hospitals for further medical care.