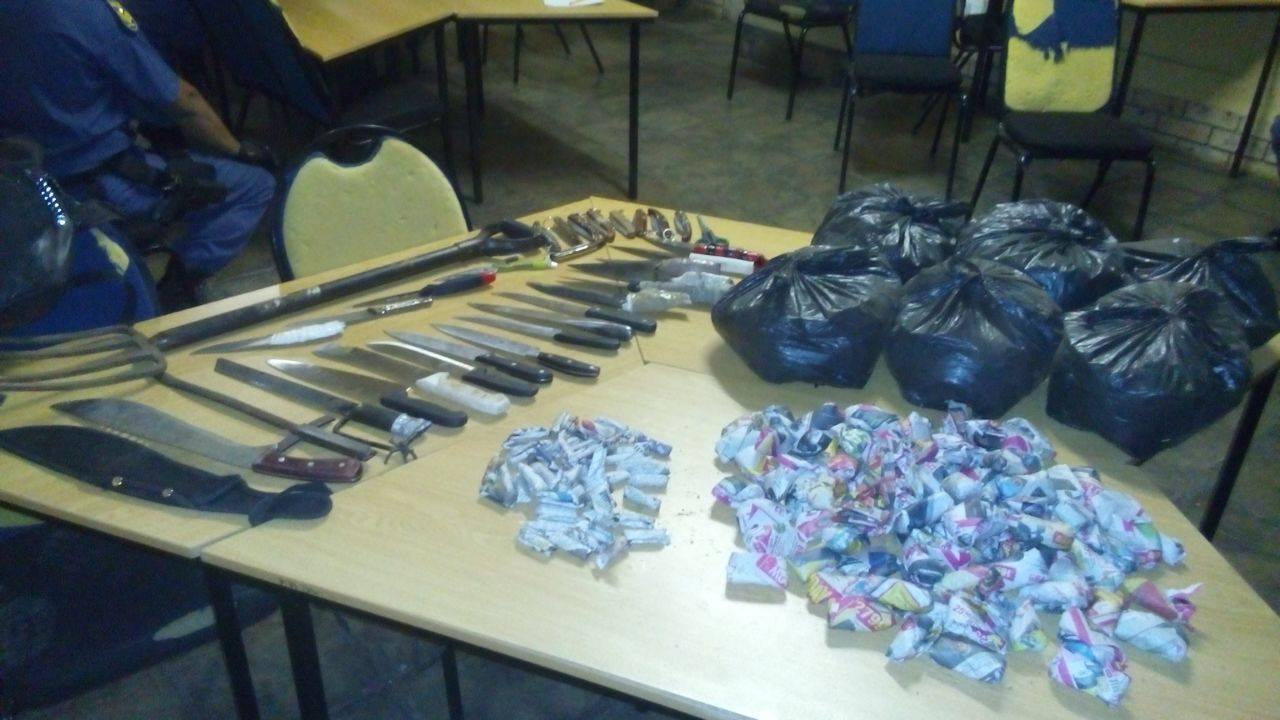 On Saturday evening, 16 October 2014, Kimberley K9 unit, Flying Squad and SAPS Diving unit embarked on an crime prevention operation in Galeshewe and Kagisho. The operation focused on the prevention of serious and violent crimes and comprised of stop and searches, visible policing and following up on crime related information.
Some of the successes were the arrest of 13 male suspects who were allegedly involved in a malicious damage to property and terrorizing the community in the area. During the arrests police also confiscated 13 knives, 5 sheep shears, 1 scissor, a home- made sword, 9 Okapi knives, 1 dagger, 1 garden fork and 14 home-made knives.
In a separate incident the same police members also followed up on information of dagga sales in Soul City. With the assistance of the K9 narcotics dog, police discovered the dagga . No arrests have been made and the estimated street value of the dagga is R7000, 00.
The Provincial Head for Visible Policing Brigadier Thlomelang Diakanyo commended the SAPS members for a job well done and reiterated that these operations will be ongoing as we are moving towards the Festive Season.
Also view: