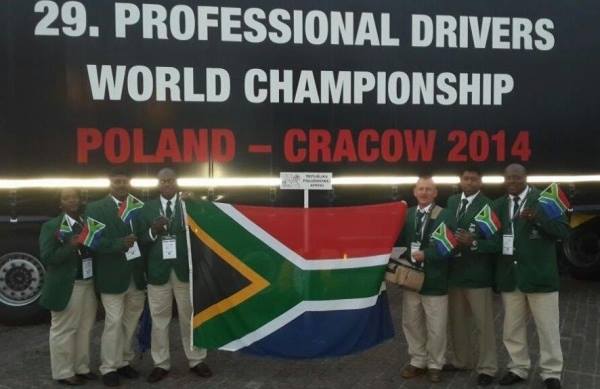 Three KwaZulu-Natal heavy vehicle drivers have put South Africa in the spotlight for a good reason when they represented the country at the International Driver of the Year competition that took place in Crakow, Poland last weekend.
Moonsamy Pather who participated in the Articulated and Economical Driving categories, Grant Fryer in the Rigid category and Thandekile Shabangu in the Bus category qualified for the international finals after their outstanding performance at the national competition in July this year.
Pather who took third place in the Economical Driving category said: "Although the competition was tough, it was such an honour to have been part of a team that represented South Africa against 14 other countries. Indeed my driving skills have been sharpened and I have gained tremendous knowledge on other aspects of safe driving. I will share all of this knowledge with other drivers so that collectively, we can make South African roads safer."
Provincial Inspector Bheki Sokhela from the Pietermaritzburg RTI Station, who accompanied the team, said he was proud of how the team represented the country in Poland. "It was very challenging for them because things are done quite differently from us, such as driving on the right hand side of the road and getting to understand road signage," he explained. "We did, however, learn a lot that could help us minimise accidents and fatalities as a country such as being cautious, respecting all other road users and only stopping where one is allowed to stop. If that helps them minimise accidents, I don't see why we can't adopt the same principles and learn discipline," added Sokhela.