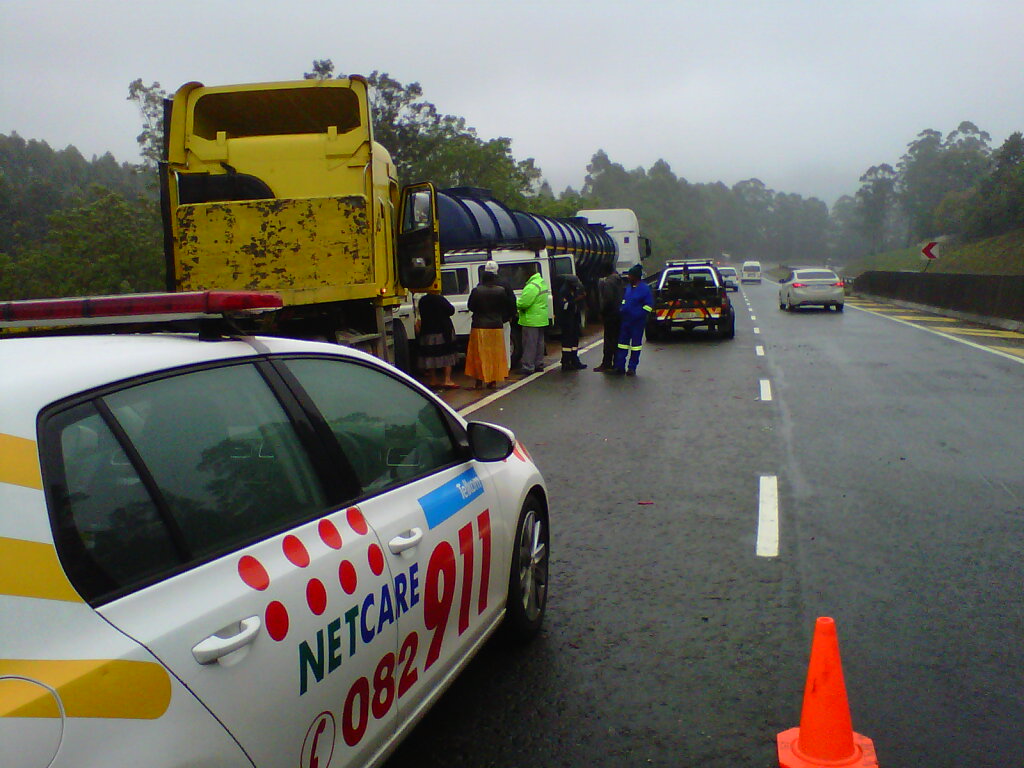 Two people were injured following an accident on the N3 south bound by Peter Brown in Pietermaritzburg this afternoon.
Netcare 911 paramedics and other services arrived on scene and found a vehicle sandwiched between two heavy goods vehicles.
Reports from the scene indicate that the vehicle was rear-ended by a heavy goods vehicle, which caused it to turn while still in motion resulting in the vehicle getting stuck between the two heavy goods vehicles. Exact detail to the cause of the accident and preceding events will however remain a subject of police investigation.
Upon assessment of the occupants of the vehicle it was found that two people sustained moderate injuries.
Both patients were treated on scene before they were transported to hospital for further medical care.