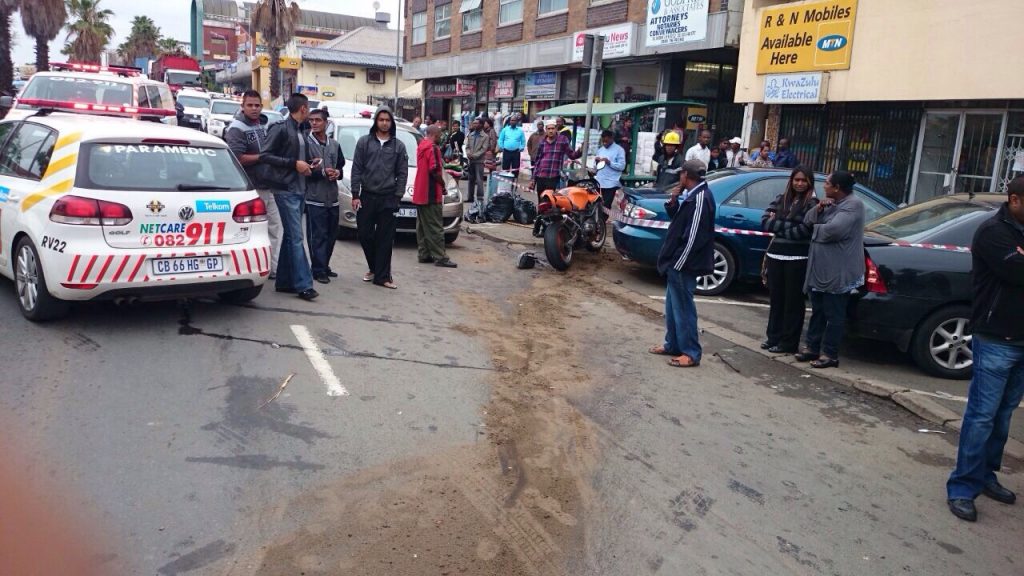 Two people were seriously injured after two motor vehicles and a motorcycle were involved in an accident on the R102 outside the Tongaat SAPS office in Tongaat this morning.
Netcare 911 paramedics and other services arrived on scene and found the roadway obstructed by the vehicles and debris lying scattered over the road.
Exact detail to the cause of the accident and preceding events will remain the subject of a police investigation.
Upon assessment of all the occupants of the vehicles it was found that a driver of the one of the vehicles and the motorcyclist both sustained serious injuries. Fortunately the occupants of the other vehicle were not injured.
The two injured patients were treated on scene before they were transported to hospital for further medical care.