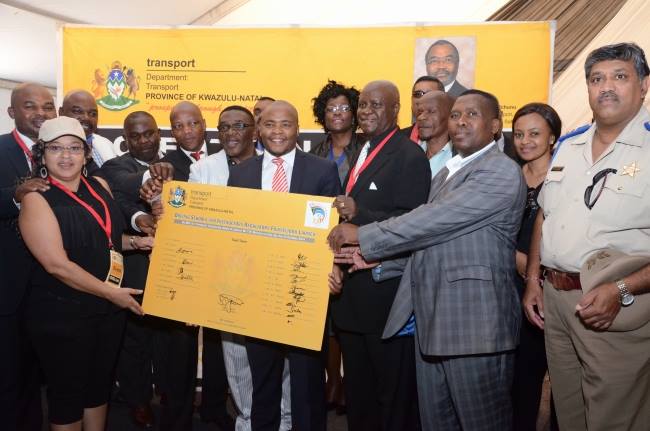 The KwaZulu-Natal Department of Transport today officially launched the very first Regulatory Framework for the Driving Schools industry in an event held in Pinetown.
Both the department and the industry Task Team jointly signed the framework that will help regulate the industry with a view to strengthen governance, rid out fraud and corruption in testing centres and produce responsible, road safety conscious drivers.
This historic milestone is part of effort by government to formalise the existence of driving schools to develop clear operating standards. This is the first of its kind for the driving schools to operate under a regulated framework that is meant to eliminate all the corrupt elements within the industry.
In his address to stakeholders, Department of Transport's head Sibusiso Gumbi, said the regulatory framework will help formalise the driving schools industry and advance compliance with road traffic rules and road safety.
"With this regulatory framework formalised today, relations between government and driving schools will create room for the production of top of the range drivers," he said.
The two year consultation process has culminated into the framework which will guide, regulate and standardize driving school operations in the province. Gumbi emphasised the need for this collaboration to be adhered to so as to prevent any corruption and illegal operators within the industry. He also expressed his appreciation to the stipulations in this agreement which has a training manual for instructors to produce better drivers.
Gumbi's sentiments were echoed by Mr Jeff Nkosi, representing the KZN driving schools, who also expressed his jubilation on the formation of this historic framework. He commended government for initiating this formation and indicated that it will assist in curbing illegal operators who taint this industry by their illegal means. He also urged driving schools operators to support and adhere to all the stipulations of this framework.
Also view: