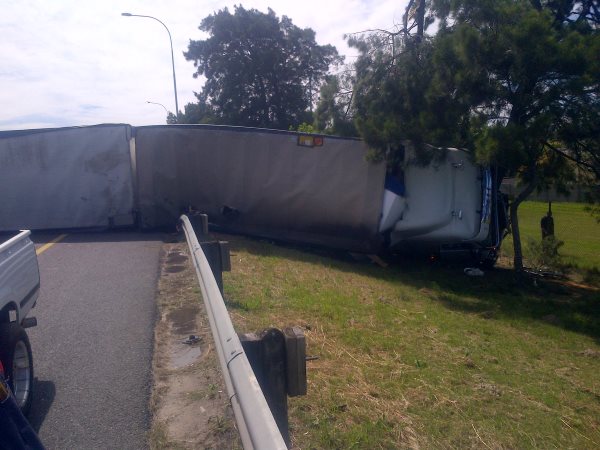 A man in his 30s was killed this morning after a truck overturned and collided with a bakkie on the N1 near the Old Oak Bridge in Cape Town.
When ER24 paramedics arrived on scene, they found a large truck lying on its side. A wrecked bakkie sat in the middle of the road.
On assessment of the scene, paramedics discovered that a male patient lay trapped inside of the bakkie. Unfortunately the man had already succumbed to his injuries.
The driver of the truck fortunately escaped any serious injuries.
Provincial fire services had to use the jaws-of-life equipment to free the lifeless body from the bakkie.
The cause of the collision is not yet known but local authorities were on scene for further investigations.