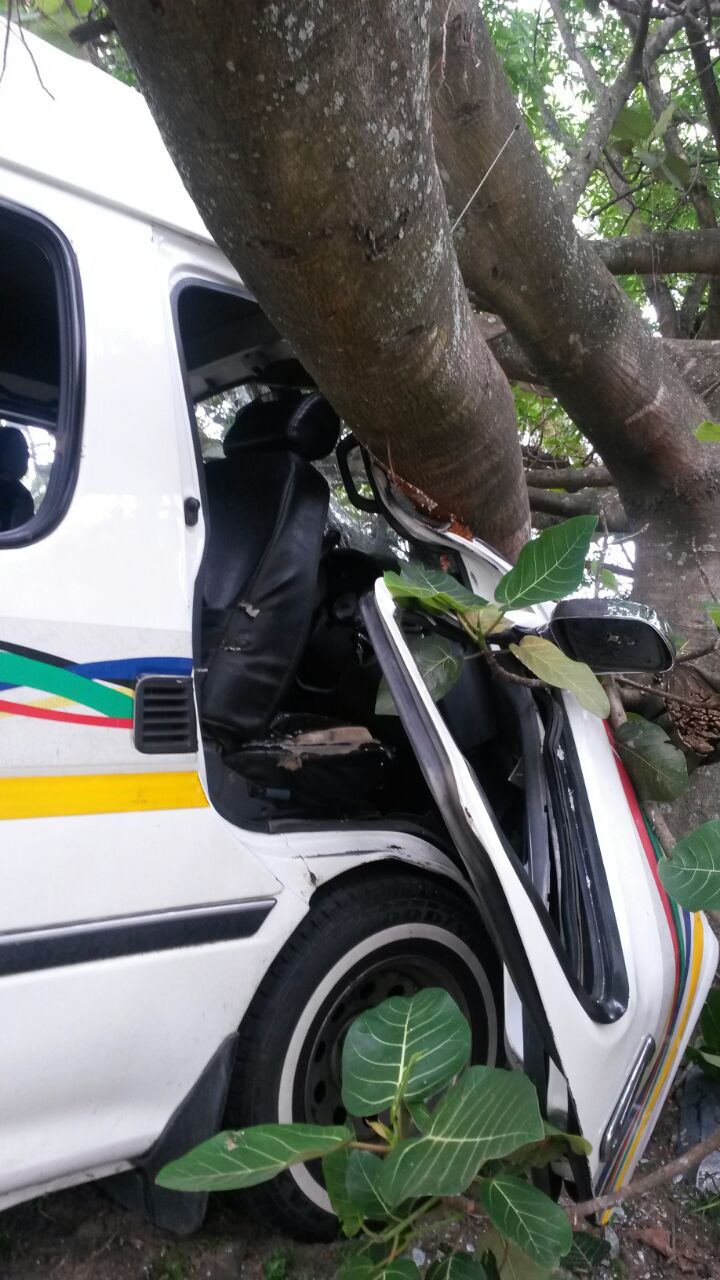 Seven people were injured after two vehicles collided and a vehicle proceeded to leave the roadway and crash against a tree on Whartski Drive in Margate this morning.
Netcare 911 paramedics arrived on scene and found that a minibus came to a standstill against a tree.
Upon assessment of all the occupants it was found that one person was in a critical condition and six people sustained serious injuries. All the injured people were travelling in the minibus.
The injured patients were treated on scene before they were transported to hospital for further medical care.
Exact detail to the cause of the accident and preceding events will remain the subject of a police investigation.