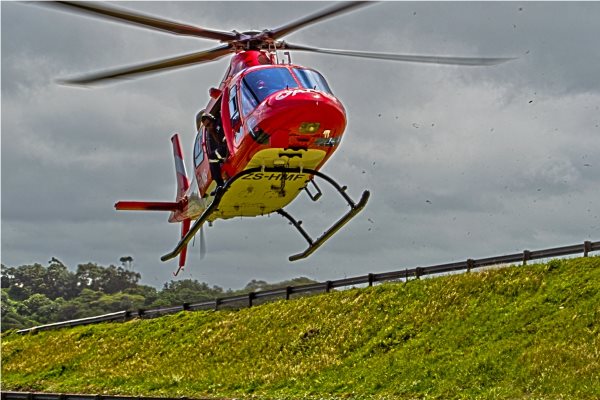 A man was critically injured following an incident on Freesia Drive in Midrand last night.
Netcare 911 paramedics arrived at the scene and found the critically injured man lying on the ground.
Reports from the scene indicate that the man was riding his bicycle when he was knocked over by cargo sticking out from a passing by heavy goods vehicle.
The Netcare1 helicopter was activated to airlift the critically injured man to hospital for the urgent medical care that he required.
Exact detail surrounding the incident and preceding events will remain the subject of a police investigation.